Meet Sutherland PSTP Associate College Advisor Andrew Terker, MD, PhD
By Seth Reasoner (G1)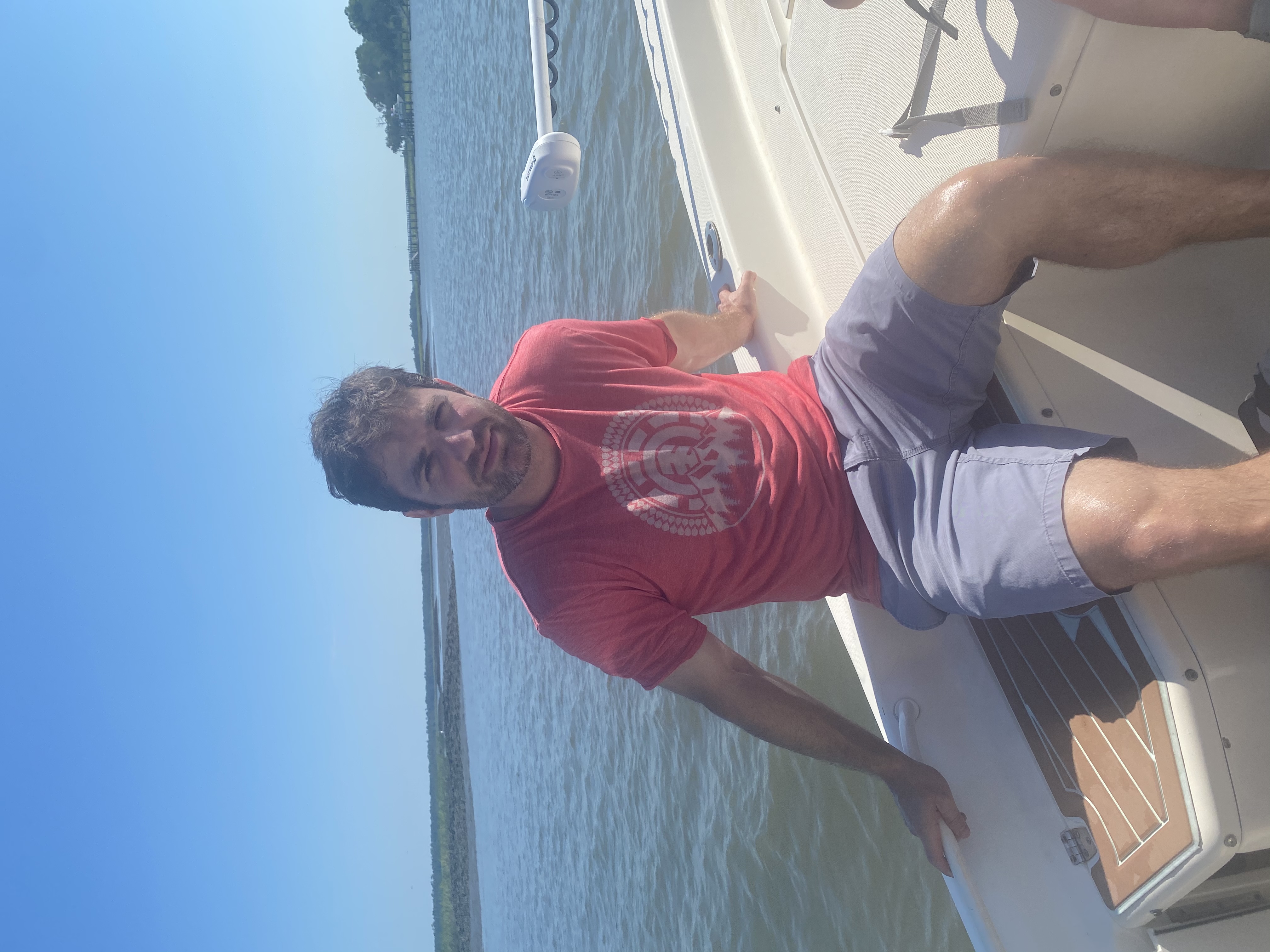 Biography
Dr. Andrew Terker is a new PSTP Associate College Advisor for Sutherland College. Dr. Terker is originally from Allentown, Pennsylvania. He completed his MD/PhD at Oregon Health & Science University (OHSU) and graduated in 2017. While there, he studied renal physiology, specifically the effects of dietary potassium on distal nephron ion transport and salt-sensitive hypertension. After graduation from OHSU, he joined the Harrison Society Physician Scientist Training Program (PSTP) program at Vanderbilt. He joined us to discuss his career path, advice for current trainees, and some of his personal interests.
Career path
Dr. Terker graduated from Swarthmore College in Pennsylvania, majoring in Math and Statistics. After college, he worked as a research technician in a laboratory studying HIV at the Fred Hutchinson Cancer Research Center in Seattle, WA. From there, he stayed in the Pacific Northwest and entered the MD/PhD program at Oregon Health & Science University. Dr. Terker initially planned to do his PhD in immunology, but ultimately settled in a renal physiology lab. During his PhD, he studied the effects of dietary potassium on distal nephron sodium transport and hypertension. He fell in love with renal physiology and completed a post-doc prior to returning to medical school.
When applying to PSTP programs, Dr. Terker was attracted to Vanderbilt due to its long-standing excellence in renal research and commitment to physician-scientist training in nephrology. After completing 2 years of his general internal medicine residency, he decided to forgo subspecialty fellowship training. Among PSTP's, the decision to complete only 2 years of clinical training without fellowship training is unique. But Dr. Terker envisions spending the "overwhelming majority, if not 100%, of my time doing research" in the future. Now, as a PGY-4, he is conducting research in the laboratory of Ray Harris, MD in the Division of Nephrology. He maintains a research theme of studying dietary potassium, now studying its effects on kidney injury. He continues to see patients for ½ day per week in clinic.
Nephrology has historically been a field with numerous physician-scientists. In recent decades, fewer trainees are selecting nephrology as their specialty. Yet, renal disease remains a major cause of morbidity and mortality in the US. Dr. Terker hopes that there will be renewed interest in nephrology: "there are still major discoveries to be made in nephrology. For example, in the past several years, SGLT-2 inhibitors have shown great success for the treatment of diabetes and prevention of diabetic nephropathy".
Advice for MSTP trainees
Dr. Terker understands that during the long path of MSTP training, trainees receive what can often feel like an overwhelming amount of advice. "The best advice that I got, and it's somewhat meta-advice, is to figure out which advice is good advice. And a big part of that comes from knowing yourself and what you want. Over time, develop the ability to filter the advice you receive based on whether it makes sense for your goals". He encourages trainees to talk with others at various stages of the MSTP-PSTP pathway. And he looks forward to getting to know Vanderbilt MSTP students in a mentoring capacity.
Looking ahead to becoming an independent investigator
Dr. Terker is in the process of writing his K award and thinking about his transition to being an independent investigator. "The biggest repeated criticism that PSTP's receive on their K awards is why we haven't had productivity for the past several years," says Dr. Terker. The reason, of course, is that PSTP's have been out of the lab completing their clinical training. "I wrote a couple papers during residency from old unpublished data. If you can keep a stream of publications going during clinical training, you won't have gaps in your publication productivity".
While we typically refer to MD/PhD's as physician-scientists, Dr. Terker considers himself a "scientist-physician". He envisions his career being mostly or even 100% research.
Though he has chosen not to complete subspecialty fellowship training, his clinical training gives him the ability to put basic science discoveries into a clinical context. Dr. Terker explains that "when I'm writing a manuscript or grant, my clinical training gives me the ability to craft a story that people will care about" by illustrating his science's connection to human disease. He encourages trainees to learn how to connect basic science discoveries and ideas to clinical medicine in order to elevate your likelihood of funding and publications.
Life outside of being a physician-scientist
Outside of science and medicine, Dr. Terker stays busy with wife, Samantha, and his three children, ages 2 (Ari), 4 (Judah), and 6 (Brody). He and his family enjoy hiking at local parks including Percy Warner and Radnor Lake. Recently, he has been mountain biking with Brody. Dr. Terker recommends scheduling time off during weekends and evenings to allow a balanced life, even if that means running a Western blot later.