Alumni Profile: Katy Beckermann, M.D., Ph.D. ('11)
By Natalie Bennett (G2)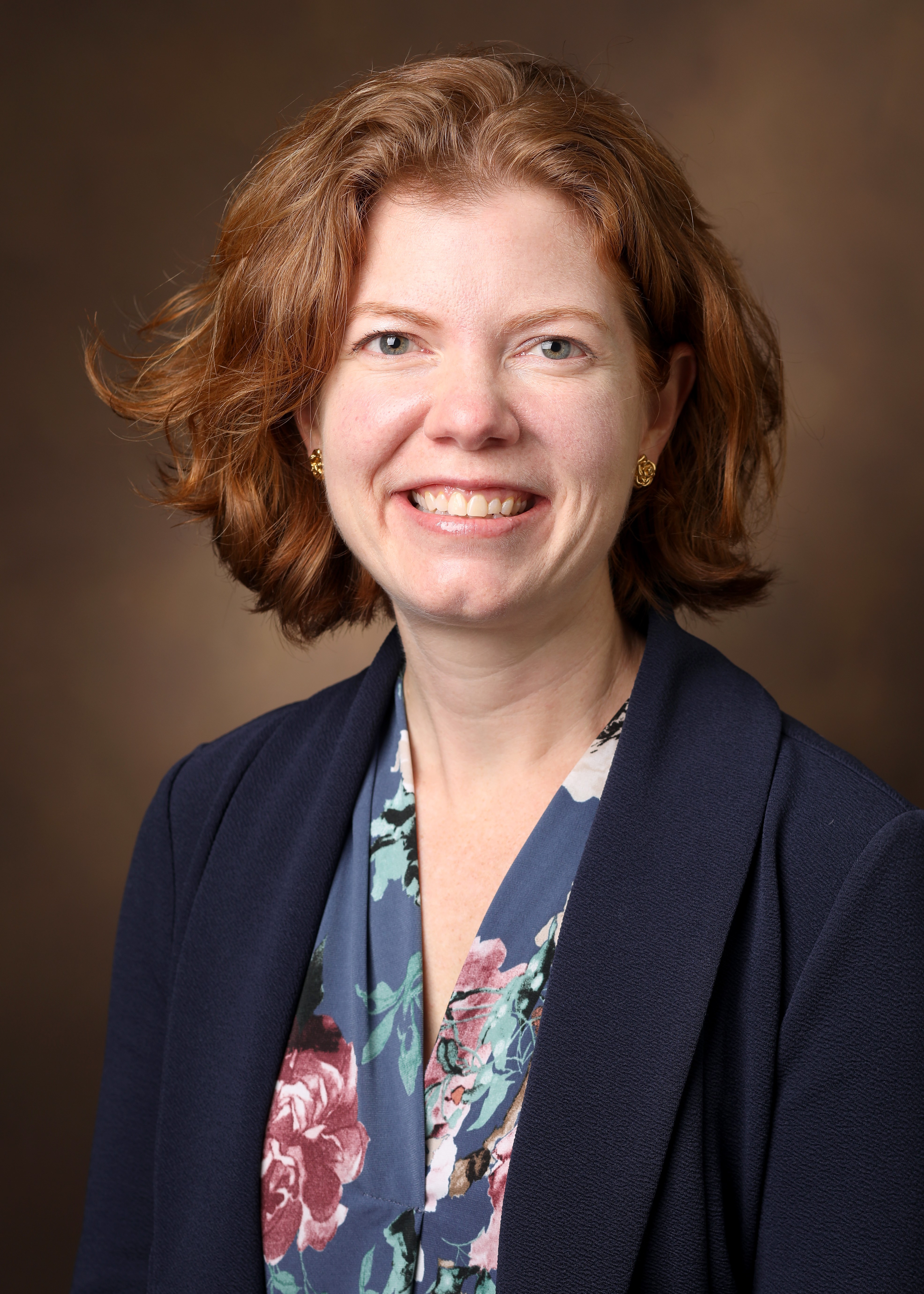 Dr. Katy Beckermann, M.D., Ph.D. is a 2011 graduate of the Vanderbilt MSTP and an Assistant Professor of Medicine at Vanderbilt University Medical Center. I had the wonderful opportunity to speak with her to learn about her path to her current position, exciting clinical trial work, and advice for current trainees.
Journey to the Vanderbilt MSTP
Dr. Beckermann grew up in Midland, Texas and began to develop her interest in medicine through watching her family navigate the healthcare system to care for a family member with multiple medical issues. These early interactions with different facets of healthcare led her to declare a premed major at Southwestern University outside of Austin, TX. During her first summer research position, she discovered her excitement for research, which led her to pursue experience in a large lab at the University of Pennsylvania the following summer. In addition to learning the basics of scientific research and collaboration, she came to realize that her passion was in cancer research because of the ability to make a molecular discovery that can be targeted and taken directly to patient populations. Her love for medicine and science led her to apply to MSTPs after graduation.
Vanderbilt became the clear choice when she met Dr. Jennifer Pietenpol, who would ultimately become her graduate school mentor. In addition to the exciting research in Dr. Pietenpol's lab, Dr. Beckermann immediately recognized her enthusiasm for mentorship. The collaborative nature at Vanderbilt also drew her to the program. "It is instilled into our framework that we are all here to lift each other up rather than compete," she explained. She ultimately decided to join the Vanderbilt MSTP and became part of the first class that had a majority of female trainees. After completing her preclinical studies, she ultimately joined Dr. Pietenpol's lab, where her work focused on using high throughput screening methods to identify novel transcriptional targets downstream of p53.
Upon returning to medical school after completing her dissertation, Dr. Beckermann affirmed her love for oncology and applied to a variety of physician scientist training programs. The Vanderbilt PSTP stood out because of the combined nature of the program and intentionally structured opportunities to interact with other trainees, receive career guidance, and present research. Dr. Beckermann completed her residency in internal medicine and fellowship in hematology & oncology. During her fellowship years, she performed research under the mentorship of Dr. Jeffrey Rathmell. The rise of immune checkpoint inhibitors during her time in residency led her to focus on the metabolic profile of T cells as they are activated in the tumor microenvironment in kidney cancer. This research affirmed her interest in immunotherapy as well as related side effects, which has informed her career path since completing her PSTP training.
 The transition from fellowship to faculty
After she completed her fellowship, Dr. Beckermann was recruited to start her career as faculty at Vanderbilt. She received a K12 Career Development Award, which allowed her to complete her fellowship research while working as a clinical instructor. During this time, she also delved into designing clinical trials. This experience inspired her to pursue clinical translational research as a clinician educator in order to bring novel therapies to patients with advanced cancers, particularly kidney cancer. As an Assistant Professor of Medicine, she is able to devote her time to numerous exciting clinical trials, translational research, and time with patients in clinic and time on the inpatient oncology service. 
In fact, Dr. Beckermann is the lead investigator on 11 clinical trials with the goal of understanding novel combination therapeutics in kidney cancer. Among these trials include efforts to target myeloid populations in patients who are resistant to immunotherapy and utilizing clinical data and patient samples to identify predictive and prognostic biomarkers. Her MSTP training has been incredibly impactful in giving her a unique perspective that she is able to bring to these trials. She notes that her understanding of research in basic science has allowed her to ask better questions to inform rational study designs. Additionally, her time in outpatient clinic has allowed her to see a breadth of patients while still working with many patients who have kidney cancer. This time in clinic allows her to see and understand the issues faced by patients, which also impacts her clinical trial work.
 The role of mentorship in navigating your career
Throughout her graduate school and fellowship research, Dr. Beckermann has recognized the importance and impact of great mentorship. During her transition to a faculty position, she has been able to navigate challenges with the help of a community of mentors. She advises that students seek mentorship throughout the process as they decide what they want their career to look like in the future. "Always make sure you're checking in with mentors, people you trust," she noted. These mentors do not have to be limited to one's research mentor or departmental and programmatic leadership. In fact, Dr. Beckermann recommends seeking out many mentors who are able to give you guidance in different facets of your career and work-life balance goals. In addition to mentors more senior in your field who can help you make connections with others, she notes that there is value in seeking advice outside of your immediate area of research from individuals who can provide an unbiased perspective.
In her free time, Dr. Beckermann enjoys spending time with her family, running in the many wonderful outdoor spaces the Nashville area has to offer, and reading a good book.
When asked for any final advice for current or prospective MSTP trainees, Dr. Beckermann shared a valuable reminder. "Keep your passion at the forefront and enjoy the whole process," she said. "It is such a privilege to get to do this, and so many people put effort into our education so we can be successful."