SAC Recap for 2021-2022
By Natalie Bennett (G3)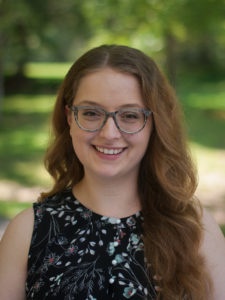 The MSTP Student Advisory Committee (SAC) is a group of representatives from each class which acts as a liaison between the student body and the MSTP Leadership Team and collects student ideas, feedback, and concerns. As Dr. Chris Williams reflected in our first meeting of the academic year in August, some of the best ideas for improving the program come from students, and the mission of SAC is to help these ideas come to fruition.
The primary instrument for gathering student feedback is the monthly SAC survey, which allows students to submit their ideas or questions to be addressed by the entire SAC group, the SAC chairs and Leadership Team, or only the SAC chairs. This year, we received 34 survey submissions, which is an increase from 20 in the 2020-2021 year. This contrasts with a previous declining trend in survey submissions since its inception in the 2017-2018 school year. One possibility for this increasing amount of feedback is the return of in-person MSTP programming this year. This opportunity to come together and talk informally may have generated new questions and ideas, and we were excited to work with the Leadership Team to generate solutions and new initiatives. All classes submitted survey responses, with the most coming from the M1 and G1 classes.
Every year, SAC selects a theme to guide our discussions and efforts. This year's theme, Engagement, was selected with the goal of fostering connection within the program by being present with each other in MSTP programming and committees. This theme was particularly important as curricular and committee events navigated in-person, virtual, and hybrid formats. Through survey submissions and presentations from each committee during our monthly meetings, SAC had several key outcomes focused on our theme of Engagement:
Increasing engagement with faculty and PSTP college advisors through upcoming events and developing ways to emphasize and facilitate annual meetings between students and their advisors
Creating a Seminar Series Slack channel to allow students to post follow-up questions and thoughts after seminar journal club presentations
Developing a Wellness-SAC liaison role to ensure timeliness of peer-to-peer mentoring meetings
Instituting a new SAC representative Volunteer Coordinator role to encourage each class to participate in activities like admissions presentations or dinners and committee events
Developing SAC office hours, during which students can come talk to the SAC chair and chair-elect about their ideas or simply to chat
SAC also had a number of other new or returning initiatives. This includes the formation of the IDP task force, the goal of which was to evaluate our annual Individual Development Plan and make recommendations for changes to the form. We also continued initiatives from last year including putting together care packages for the M1 class around exam time this spring and updating the student mentorship spreadsheet, which helps junior students connect with more senior students with similar research interests, clinical interests, or other experiences.
In the coming academic year, Emilie Fisher (G2) will serve as SAC chair. She has chosen the theme of Intentionality. As in-person programming returns in force, it is the perfect time to critically evaluate the events, meetings, and seminars that we invest our time and effort into. She is charging student leaders to be intentional about what programming we prioritize, and how we can adapt to increase diversity and inclusion. I am thankful to Emilie for her leadership and look forward to seeing what SAC accomplishes in the coming year.
Emilie and I are so grateful to all of the SAC representatives for their leadership and to everyone who provided feedback this year. We also would like to thank the Leadership Team for their constant support. Our community is truly what makes the Vanderbilt MSTP the special place that it is, and we are so grateful to be part of it.
Natalie
Outgoing MSTP SAC Chair