MSTPublications: June 2022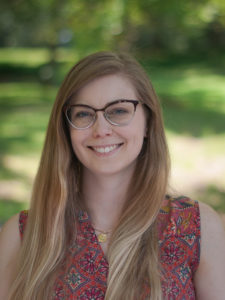 MTG16 regulates colonic epithelial differentiation, colitis, and tumorigenesis by repressing E protein transcription factors.
Brown RE, Jacobse J, Anant SA, Blunt KM, Chen B, Vega PN, Jones CT, Pilat JM, Revetta F, Gorby AH, Stengel KR, Choksi YA, Palin K, Piazuelo MB, Washington MK, Lau KS, Goettel JA, Hiebert SW, Short SP, Williams CS.
JCI Insight. 2022 May 23;7(10):e153045. doi: 10.1172/jci.insight.153045. PMID: 35503250
Aberrant epithelial differentiation and regeneration contribute to colon pathologies, including inflammatory bowel disease (IBD) and colitis-associated cancer (CAC). Myeloid translocation gene 16 (MTG16, also known as CBFA2T3) is a transcriptional corepressor expressed in the colonic epithelium. MTG16 deficiency in mice exacerbates colitis and increases tumor burden in CAC, though the underlying mechanisms remain unclear. Here, we identified MTG16 as a central mediator of epithelial differentiation, promoting goblet and restraining enteroendocrine cell development in homeostasis and enabling regeneration following dextran sulfate sodium-induced (DSS-induced) colitis. Transcriptomic analyses implicated increased Ephrussi box-binding transcription factor (E protein) activity in MTG16-deficient colon crypts. Using a mouse model with a point mutation that attenuates MTG16:E protein interactions (Mtg16P209T), we showed that MTG16 exerts control over colonic epithelial differentiation and regeneration by repressing E protein-mediated transcription. Mimicking murine colitis, MTG16 expression was increased in biopsies from patients with active IBD compared with unaffected controls. Finally, uncoupling MTG16:E protein interactions partially phenocopied the enhanced tumorigenicity of Mtg16-/- colon in the azoxymethane/DSS-induced model of CAC, indicating that MTG16 protects from tumorigenesis through additional mechanisms. Collectively, our results demonstrate that MTG16, via its repression of E protein targets, is a key regulator of cell fate decisions during colon homeostasis, colitis, and cancer.
EPI susceptibility correction introduces significant differences far from local areas of high distortion.Begnoche JP, Schilling KG, Boyd BD, Cai LY, Taylor WD, Landman BA.
Magn Reson Imaging. 2022 May 26;92:1-9. doi: 10.1016/j.mri.2022.05.016. Online ahead of print.
Genome-wide association study of musical beat synchronization demonstrates high polygenicity.
Niarchou M, Gustavson DE, Sathirapongsasuti JF, Anglada-Tort M, Eising E, Bell E, McArthur E, Straub P; 23andMe Research Team, McAuley JD, Capra JA, Ullén F, Creanza N, Mosing MA, Hinds DA, Davis LK, Jacoby N, Gordon RL.
Nat Hum Behav. 2022 Jun 16. doi: 10.1038/s41562-022-01359-x. Online ahead of print.
Medical Student Perspectives on the Ethics of Pelvic Exams Under Anesthesia: A Multi-Institutional Study✰.
Kaur K, Salwi S, McNew K, Kumar N, Millimet H, Ravichandran N, Tytus K, Zhang AY, Garrett Wood A, Grimm B, Fairbrother EL.
J Surg Educ. 2022 Jun 4:S1931-7204(22)00118-0. doi: 10.1016/j.jsurg.2022.05.015. Online ahead of print.
Dyadic Validation of Relational Processes in Seroconcordant Mozambican Couples: Social Support, Physician Trust, and Stigma.
Frisby MB, Diemer MA, Sack DE, Audet CM.
AIDS Behav. 2022 Jun 11. doi: 10.1007/s10461-022-03739-w. Online ahead of print.
A Cross-Sectional Study of Disparities in Screening Guideline Concordance Within a Student-Run Clinic.
Wilson PA, Sack DE, González Peña T, Lloyd MC, McPheeters ML.
J Community Health. 2022 Jun 9:1-6. doi: 10.1007/s10900-022-01105-4. Online ahead of print.
Learning from the experts: Evaluating a participatory autism and universal design training for university educators.
Waisman TC, Williams ZJ, Cage E, Santhanam SP, Magiati I, Dwyer P, Stockwell KM, Kofner B, Brown H, Davidson D, Herrell J, Shore SM, Caudel D, Gurbuz E, Gillespie-Lynch K.
Autism. 2022 Jun 2:13623613221097207. doi: 10.1177/13623613221097207. Online ahead of print.
Computational identification of HCV neutralizing antibodies with a common HCDR3 disulfide bond motif in the antibody repertoires of infected individuals.
Bozhanova NG, Flyak AI, Brown BP, Ruiz SE, Salas J, Rho S, Bombardi RG, Myers L, Soto C, Bailey JR, Crowe JE Jr, Bjorkman PJ, Meiler J.
Nat Commun. 2022 Jun 8;13(1):3178. doi: 10.1038/s41467-022-30865-9.