MSTPublications: January 2019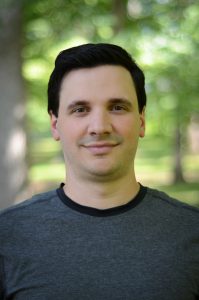 Smarcal1 and Zranb3 protect replication forks from Myc-induced DNA replication stress.
Puccetti MV, Adams CM, Kushinsky S, Eischen CM.
Cancer Res. 2019 Jan 4. pii: canres.2705.2018. doi: 10.1158/0008-5472.CAN-18-2705. [Epub ahead of print]
The cellular DNA replication stress response functions to stabilize DNA replication forks and inhibit genome instability and tumorigenesis induced by oncogenes. However, the specific proteins required for resolving oncogenic stress remain poorly understood. Here we report that Smarcal1 and Zranb3, closely related replication fork remodeling proteins, have non-redundant functions in resolving Myc-induced DNA replication stress. In Myc overexpressing primary cells, significant differences in replication fork stalling, collapse, and DNA damage were detected between cells deficient in Smarcal1 or Zranb3, leading to changes in proliferation and apoptosis. These differences were also reflected in Myc-induced lymphoma development; haploinsufficiency of Smarcal1 resulted in accelerated lymphomagenesis, whereas haploinsufficiency of Zranb3 inhibited lymphoma development. Complete loss of either protein resulted in disparate survival outcomes. Our results reveal that endogenous replication stress from Myc in primary cells requires both alleles of Smarcal1 and Zranb3 and demonstrate the requirement of both proteins to stabilize replication forks upon Myc dysregulation in a non-redundant manner.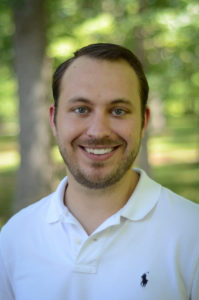 Blood vessel epicardial substance (BVES) reduces LRP6 receptor and cytoplasmic β-catenin levels to modulate Wnt signaling and intestinal homeostasis.
Thompson JJ, Short SP, Parang B, Brown RE, Li C, Ng VH, Saito-Diaz K, Choksi YA, Washington MK, Smith JJ, Fingleton B, Brand T, Lee E, Coffey RJ, Williams CS.
Carcinogenesis. 2019 Jan 23. doi: 10.1093/carcin/bgz007. [Epub ahead of print]
Blood vessel epicardial substance (BVES, otherwise known as POPDC1) is an integral membrane protein known to regulate tight junction formation and epithelial-mesenchymal transition. BVES is underexpressed in a number of malignancies, including colorectal cancer. BVES loss leads to activation of the Wnt pathway, suggesting that decreased BVES expression functionally contributes to tumorigenesis. However, the mechanism by which BVES modulates Wnt signaling are unknown. Here we confirm that BVES loss increases β-catenin protein levels, leads to Wnt pathway activation in a ligand-independent fashion, and coordinates with Wnt ligand to further increase Wnt signaling. We show that BVES loss increases levels and activation of the Wnt co-receptor, LRP6, in cell lines, murine adenoma tumoroids, and human-derived colonoids. We also demonstrate that BVES interacts with LRP6. Finally, murine tumor modelling using a Wnt-driven genetic model and a chemically-induced model of colorectal carcinogenesis demonstrates that BVES loss increases tumor multiplicity and dysplasia. Together, these results implicate BVES as an inhibitor of Wnt signaling, provide one of the first examples of a tight junction-associated protein regulating Wnt receptor levels, and expand the number of putative molecular targets for therapeutic intervention in colorectal cancer.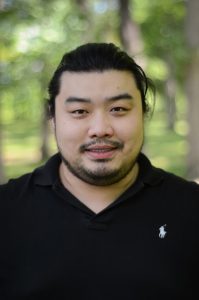 Cortical bone is an extraneuronal site of norepinephrine uptake in adult mice.
Zhu Y, Ma Y, Elefteriou F.
Bone Rep. 2018 Nov 24;9:188-198. doi: 10.1016/j.bonr.2018.11.002. eCollection 2018 Dec.
The sympathetic nervous system is a major efferent pathway through which the central nervous system controls the function of peripheral organs. Genetic and pharmacologic evidence in mice indicated that stimulation of the β2 adrenergic receptor (β2AR) in osteoblasts promotes bone loss, leading to the paradigm that high sympathetic nervous activity is deleterious to bone mass. However, considerably less data exist to understand the putative impact of endogenous norepinephrine (NE), released by sympathetic nerves, on bone homeostasis. In this study, we investigated the in vivo expression and activity of the norepinephrine transporter (NET), a membrane pump known to actively uptake NE from the extracellular space in presynaptic neurons. Consistent with previously published in vitro data showing NET uptake activity in differentiated osteoblasts, we were able to detect active NET-specific NE uptake in the mouse cortical bone compartment in vivo. This uptake was the highest in young mice and accordingly with an age-related reduction in NET uptake, NE bone content increased whereas Net RNA and protein expression decreased with age. Histologically, NET expression in adult mouse bones was detected in osteocytes via immunofluorescence. Lastly, taking advantage of tissue-specific fluorescent reporter mice, we used CLARITY imaging and light sheet microscopy to visualize the 3D distribution of sympathetic fibers in whole mount preparations of bone tissues. These analyses allowed us to detect tyrosine hydroxylase (TH)-positive sympathetic nerve fibers penetrating the cortical bone, where NET+ osteocytes reside. Together, these in vitro results support the existence of an age-dependent extraneuronal and osteocytic function of NET with potential to buffer the bone catabolic action of endogenous NE released by sympathetic nerves in vivo.
Histone H3 lysine K4 methylation and its role in learning and memory.
Collins BE, Greer CB, Coleman BC, Sweatt JD.
Epigenetics Chromatin. 2019 Jan 7;12(1):7. doi: 10.1186/s13072-018-0251-8. Review.
Reining in the CD8+ T cell: Respiratory virus infection and PD-1-mediated T-cell impairment.
Rogers MC, Williams JV.
PLoS Pathog. 2019 Jan 3;15(1):e1007387. doi: 10.1371/journal.ppat.1007387. eCollection 2019 Jan.
Low-Dose Radiotherapy is an Effective Treatment for Refractory Post-Operative Chylous Ascites: A Case Report.
Brown S, Abana CO, Hammad H 2nd, Brown A, Mhlanga J, Binder C, Nabavizadeh N, Thomas C Jr, Mitin T, Gilbert EW.
Pract Radiat Oncol. 2018 Dec 15. pii: S1879-8500(18)30351-5. doi: 10.1016/j.prro.2018.12.001. [Epub ahead of print]
Diffusion tensor tractography to visualize axonal outgrowth and regeneration in a 4-cm reverse autograft sciatic nerve rabbit injury model.
Farinas AF, Pollins AC, Stephanides M, O'Neill D, Al-Kassis S, Esteve IVM, Colazo JM, Keller PR, Rankin T, Wormer BA, Kaoutzanis C, Dortch RD, Thayer WP.
Neurol Res. 2018 Dec 24:1-8. doi: 10.1080/01616412.2018.1554284. [Epub ahead of print]
Late onset obesity in mice with targeted deletion of potassium inward rectifier Kir7.1 from cells expressing the melanocortin-4 receptor.
Anderson EJP, Ghamari-Langroudi M, Cakir I, Litt MJ, Chen V, Reggiardo RE, Millhauser GL, Cone RD.
J Neuroendocrinol. 2018 Dec 17:e12670. doi: 10.1111/jne.12670. [Epub ahead of print]
An Experimental and Computational Study of the Gas-Phase Acidities of Acidic Di- and Tripeptides.
Cui C, McNeill AS, Jackson WC, Raddatz MA, Stover ML, Dixon DA, Cassady CJ.
J Phys Chem B. 2019 Jan 4. doi: 10.1021/acs.jpcb.8b10924. [Epub ahead of print]
Radioembolization with 90Y Resin Microspheres of Neuroendocrine Liver Metastases: International Multicenter Study on Efficacy and Toxicity.
Braat AJAT, Kappadath SC, Ahmadzadehfar H, Stothers CL, Frilling A, Deroose CM, Flamen P, Brown DB, Sze DY, Mahvash A, Lam MGEH.
Cardiovasc Intervent Radiol. 2019 Jan 2. doi: 10.1007/s00270-018-2148-0. [Epub ahead of print]
Serine Threonine Kinase 17A maintains the epithelial state in colorectal cancer cells.
Short SP, Thompson JJ, Bilotta AJ, Chen X, Revetta FL, Washington MK, Williams CS.
Mol Cancer Res. 2019 Jan 17. pii: molcanres.0990.2018. doi: 10.1158/1541-7786.MCR-18-0990. [Epub ahead of print]
Learning from Longitudinal Data in Electronic Health Record and Genetic Data to Improve Cardiovascular Event Prediction.
Zhao J, Feng Q, Wu P, Lupu RA, Wilke RA, Wells QS, Denny JC, Wei WQ.
Sci Rep. 2019 Jan 24;9(1):717. doi: 10.1038/s41598-018-36745-x.
Rachana Haliyur's recent first-author paper was featured in the VUMC Reporter!