The Colleges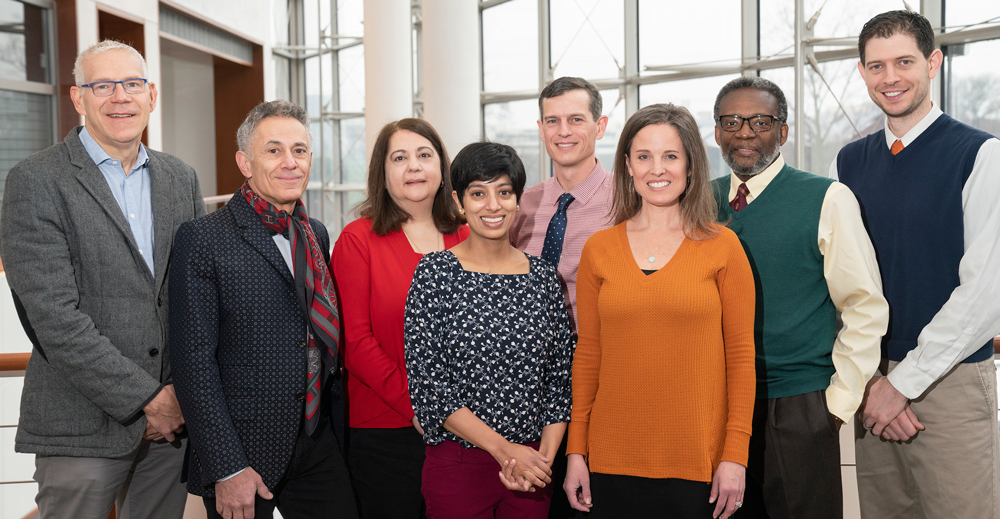 Vanderbilt University School of Medicine takes pride in its identity as a school focused on the individual learning experience and student well-being. The curriculum is demanding, and students work hard and excel at the highest possible level. At the same time, students are supported—academically and emotionally—through through an outstanding Colleges Program led by deeply committed mentors. The Colleges Program is one of many reasons for Vanderbilt's success in producing happy, well-balanced students who love their life in medicine.
Each College consists of two College Mentors and several Faculty Affiliate Advisors, all of whom were selected based on student recommendations and a competitive application process. Moreover, a number of dedicated fourth-year students serve in each College as Student Affiliate Advisors. Together, the mentors and advisors create a "home within a home" providing students a rich environment of academic and career mentoring as well as general support and encouragement.
Batson College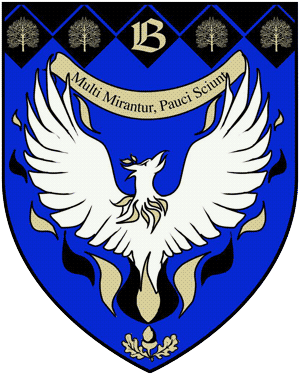 Dean Batson was a decorated WWII veteran and nationally distinguished pediatrician who played a key role in the eradication of polio. During his tenure as Dean, he oversaw a tremendous period of growth for the school and medical center; notably, the creation of Light Hall, the 'Round Wing' and the Children's Hospital.
The Phoenix represents virtue, purity and immortality, which serves to represent themes of Vanderbilt's growth, as well as, the role of the Phoenix as protector of the innocent, a reference to pediatrics. The four trees represent growth and nature, signifying Dean Batson as an avid outdoorsman. The Latin motto "Multi murantur, pauci sciunt" is a Hippocratic aphorism, translating literally to 'many admire, few know.' This communicates that, while medicine is a selective and greatly admired pursuit, few truly grasped the ultimate significance of our art and its responsibility to humanity.
Batson Mentors  |  Batson Faculty Affliate Advisors  |  Batson Student Affiliate Advisors
---
Chapman College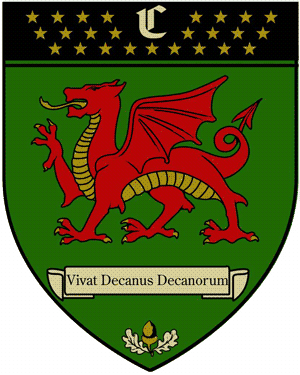 Dr. John E. Chapman is known in Vanderbilt history as the "Dean of Deans," conferring 3317 graduate degrees, creating 32 acres of clinical research and education space, and establishing 789 new faculty positions during his extended tenure as the school's commander-in-chief. He was adored by students and faculty alike, bringing satisfaction ratings to the top of the nation.
The Chapman shield, with its green gloss and golden stars, pays tribute to the Dean and the twenty-five years of growth Vanderbilt experienced under his leadership.
The Chapman Dragon, itself a reminder of The Dean's training in toxicology, pronounces as well his principal position among the long list of Vanderbilt Greats. Thus, the proud Chapman assemblage declares our motto "Vivat Decanus Decanorum" or "Long live the Dean of Deans."
Chapman Mentors  | Chapman Faculty Affiliate Advisors  |  Chapman Student Affiliate Advisors
---
Gabbe College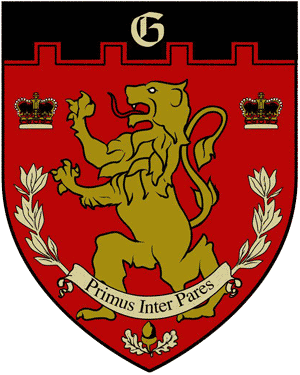 Dr. Steven Gabbe is remembered as the rousing force behind Vanderbilt's emergence as an eminent academic medical center in patient care, education and research in the 21st century. Dean Gabbe led tremendous projects to upgrade and modernize Vanderbilt's facilities which set the standard for other schools. Through his leadership, he assembled a student body and faculty full of heart, energy and commitment to service.
Those in the proud fellowship of Gabbe College have the Golden Lion to convey a symbolic message of leadership, dignity and wisdom in judgment, characteristics of Dean Gabbe's tenure at Vanderbilt. The royalty of Dean Gabbe is denoted by dual crowns, two in number to represent his attention to both collegiality and collaboration. Through that spirit, Dean Gabbe and the college that commemorates his legacy serve as the leaders of the present and future. They are 'Primus Inter Pares,' First Among Equals.
Gabbe Mentors  | Gabbe Faculty Affiliate Advisors  |  Gabbe Student Affiliate Advisors
---
Robinson College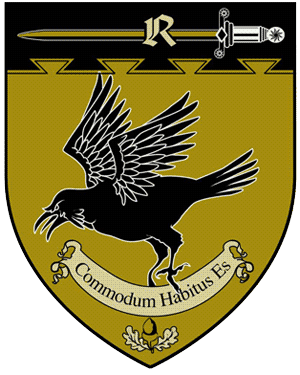 Dr. George Canby Robinson was dean of the medical school from 1920-1928. He moved the school from South Nashville to the main university campus and is credited with transforming its traditional physician-apprentice educational program into that of a modern university medical school with a science-based curriculum and full-time faculty.
Robinson College is known for its excellence in all pursuits, from academics to athletics.
The raven at the center of the Robinson crest is a heraldic symbol of independence, ambition, and enduring constancy.
The acorn and oak leaves are a symbol of Vanderbilt University, and the sword represents the just pursuit of honor in medicine and all things.
Robinson Mentors  | Robinson Faculty Affiliate Advisors  |  Robinson Student Affiliate Advisors