White Coat Ceremony
After orientation, your first month of medical school is dedicated to laying the foundations for medical professionalism and practice. Now, as you prepare to learn in the clinical setting, it's time to receive your white coat!
In this formal convocation, you'll be called up individually to don a white coat embroidered with your name. Friends and family gather to celebrate this important milestone with you.
Each year, hundreds of alumni and friends make a gift to Vanderbilt University School of Medicine. Please consider making a gift to our White Coat Sponsorship Fund.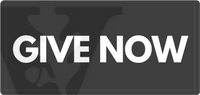 View our White Coat Ceremony photo collection on Flickr
Videos