ASPIRE to Connect 2019

Gain practical tips and learn techniques to meet new people and cultivate authentic professional connections.
6th Annual
ASPIRE to Connect
Friday March 8, 2019
8:00am-12:00pm

Located in Featheringill Hall
Registration is now closed
We are excited to welcome keynote speaker Jean-luc Doumont, PhD founding partner of Principiae. Breakout sessions will provide insight on informational interviewing, networking etiquette, and LinkedIn.
Co-sponsored by the BRET Office of Career Development and the Graduate School with support from NIH BEST grant, DP7OD018423.
---
Agenda
Time
Session Title
Location
8:00-8:30am
Check in and Registration
Featheringill Hall Atrium
8:30-9:00am
Coffee and Connections
Networking Event
Featheringill Hall Atrium
9:00-11:00am
Welcome and Introduction

Keynote
Jean-luc Doumont
Networking for researchers
A success factor for any career, networking can be daunting for shyer people, who then envy the "people-oriented" ones. In fact, both the introverted and the extraverted can benefit from a more systematic approach to professional networking. This session reviews the types of network worth considering and the approaches to effective networking, both face to face and online, each time offering concrete, readily applicable tips.
Featheringill Hall 134
11:15am-12:00pm
Breakout Sessions

LinkedIn is Your Friend with Ruth Schemmer, PhD

Informational Interviewing with Ashley Brady, PhD

Etiquette Express with Kate Stuart
Featheringill Hall 132, 136, 138
---
Breakout Sessions

Informational Interviewing-your most powerful networking tool
Ashley Brady, PhD, Assistant Dean of Biomedical Career Engagement and Strategic Partnerships
BRET Office of Career Development
Have you ever heard of an informational interview?  Come learn about one the most powerful, yet underutilized, networking tools available to you.  Find out what an informational interview entails, how to set one up, what questions you should be asking, and how this type of activity can help you explore career options while also growing your professional network.
LinkedIn is Your Friend
Ruth Schemmer, PhD, Assistant Dean for Career Development
Graduate School
LinkedIn is a powerful tool for doing research on careers, ONCE you know all the tips for using it.  We'll look at elements of good profiles, talk about how to respond to requests to connect, see examples of "notes to total strangers," and learn how to find people with interesting stories! Using LinkedIn may sound like as much fun as a root canal to you—but I promise it is better than that.
Etiquette Express
Kate Stuart, Assistant Director
BRET Office of Career Development
Let Kate Stuart give you the crash course on entering and exiting conversations, wine etiquette, proper dining protocol, and thank you note and follow-up best practices. Know how to be a professional in any situation with this quick and easy overview.
---
Jean-luc Doumont, PhD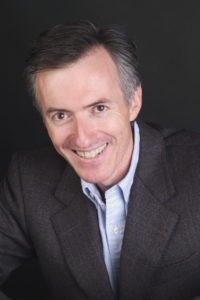 An engineer (Louvain) and PhD in applied physics (Stanford), Jean-luc Doumont is acclaimed worldwide for his no-nonsense approach, his highly applicable, often life-changing recommendations on a wide range of topics, and Trees, maps, and theorems, his book about "effective communication for rational minds." For additional information, visit www.principiae.be.