PhD Career Stories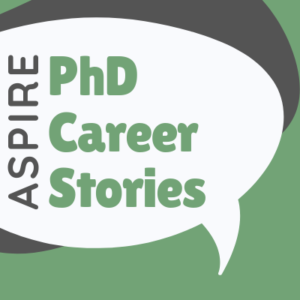 PhD Career Stories is a monthly seminar series about career options for PhD scientists. Speakers from a diverse range of exciting scientific careers present their career path and share insights from their professional experiences. Come hear about the career journey from Vanderbilt Alumni and professionals working in the field, and see if this is a career path that could suit you.
The series is sponsored by the BRET Office of Career Development.
For more information on the series, to suggest a speaker, or to become a member of the PhD Career Connections Planning Committee, please contact Angela Zito
Subscribe to the full series Google Calendar here, or add specific sessions by clicking the links in the table below!
Upcoming Session

2020-2021 Series Schedule
Date
Speaker
Topic
August 14, 2020
Rachel Skelton, PhD Director of Business Development for Pharma Partnerships
Leica Biosystems
Business Development
September 18, 2020
Karen Vieira, PhD
Owner of The Med Writers

Medical Communications
October
TBD
TBD
November
Patricia Costa-Giomi, PhD
Executive Director International Regulatory Affairs
Ultragenyx Pharmaceuticals

Regulatory Affairs
December
Rachel Lippert, PhD
NeuroCure Junior Research Group Leader
Neurocircuit Development and Function (NDF)
German Institute for Human Nutrition
Research Institution
January
TBD
TBD
February
TBD
TBD
March
TBD
Medical Science Liaisons
April
TBD
Tim Shaver, PhD
Computational Scientist at
Inscripta, Inc.
Data Science