Schedule
Thursday, May 6, 7:00pm CST
KEYNOTE KICKOFF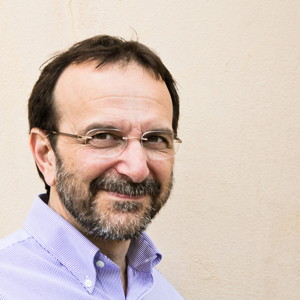 At the evening keynote kickoff event, Dr. Vincent Racaniello, PhD will discuss his path, his career, and how science communication is at the center of every PhD career path.
Friday, May 7
4 Panels & a networking event
ADVOCATING PANEL
9:00-10:00am CST •  Zoom Webinar • Register for Advocating Panel
Dr. Denise Zannino Childree, PhD, 

Science Policy and Communications Strategist, 

National Science Foundation (NSF)
Dr. Julie E. Fischer, PhD, 

Senior Technical Advisor for Global Health, 

CRDF Global

Shobhana Gupta, MD PhD, Open Innovation and Community Applications Manager, Applied Sciences Program, NASA Earth Science Division
EDUCATING PANEL
10:30-11:30am CST • Zoom Webinar • Register for Educating Panel
Dr. Emily Dilger, PhD, Chief Education Officer, Ignited
Dr. Johnna Frierson, PhD, Assistant Dean of Graduate and Postdoctoral Diversity and Inclusion, Duke University School of Medicine
Dr. Whitney Holden, PhD, Life Science Specialist, Arkansas School for Mathematics, Sciences, and the Arts
Networking Power Hour: Details coming soon!
MANAGING PANEL
1:30-2:30pm CST • Zoom Webinar • Register for Managing Panel
Dr. Zusi Andrews, PhD, 

Biologist and Medical Writer, 

NIH/NCI

Dr. Trenis Palmer, PhD, 

Senior Clinical Research Associate, 

Inhibrx, Inc

Dr. Sara Yin, PhD, 

Senior Director of Access Marketing,

 

Epizyme
WRITING PANEL
3:00-4:00pm CST • Zoom Webinar • Register for Writing Panel
Dr. Christopher Arnette, PhD, 

Developmental Editor for Current Protocols, 

Wiley

Dr. Siri Carpenter, PhD, 

Editor-in-Chief, 

The Open Notebook

Dr. Sudipta Chakraborty, PhD, 

Clinical Trial Transparency Manager, 

PRA Health Sciences
Questions? Email kate.stuart@vanderbilt.edu.