Internship Opportunities Outside of ASPIRE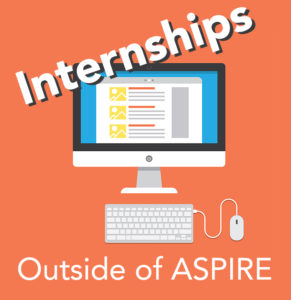 In addition to the ASPIRE Internship Opportunities that are identified and managed by our program, there are many other ongoing opportunities that graduate students and postdocs in the biomedical sciences may want to consider.
This list will be updated regularly and new opportunities will be added on an ongoing basis.  If you find a link or any information to be incorrect, please let us know and we will fix it.  We are also very interested to hear from you about other opportunities we can add to this list, so send  your suggestions to Ashley at  ashley.brady@vanderbilt.edu
Hint! Once you have downloaded a copy of the Excel file to your desktop, you can use the "filter" function to sort the chart to allow you to focus on certain types of internships or specific geography.
If you find something that interests you, please let us know and the ASPIRE Program can help you with details and logistics.
Click here to download a specially BRET-curated Excel list of internship opportunities to consider.