2019 Annual Career Symposium: Influencing Human Health with Your PhD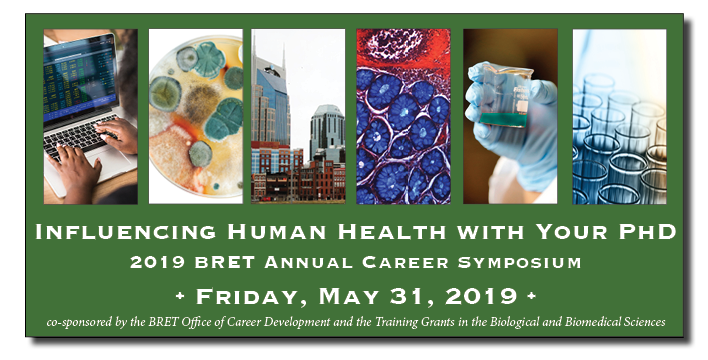 ---
The BRET Office of Career Development and the Training Grants in Biomedical Sciences are excited to announce the 2019 BRET Annual Career Symposium, "Influencing Human Health with Your PhD."
Join us as we welcome a variety of speakers, as well as spend the day in Networking Huddles, meeting a variety of visitors and alumni. We are also excited to welcome career exploration expert Melanie Sinche as our keynote lunchtime speaker.
More details to come (including speaker bios and schedule), but please mark your calendar for Friday, May 31, 2019, in the VU Student Life Center.
Registration is now closed.
For more details on how to attend if you have not registered, email kate.stuart@vanderbilt.edu.