5 Tips to Make the Most Out of First Year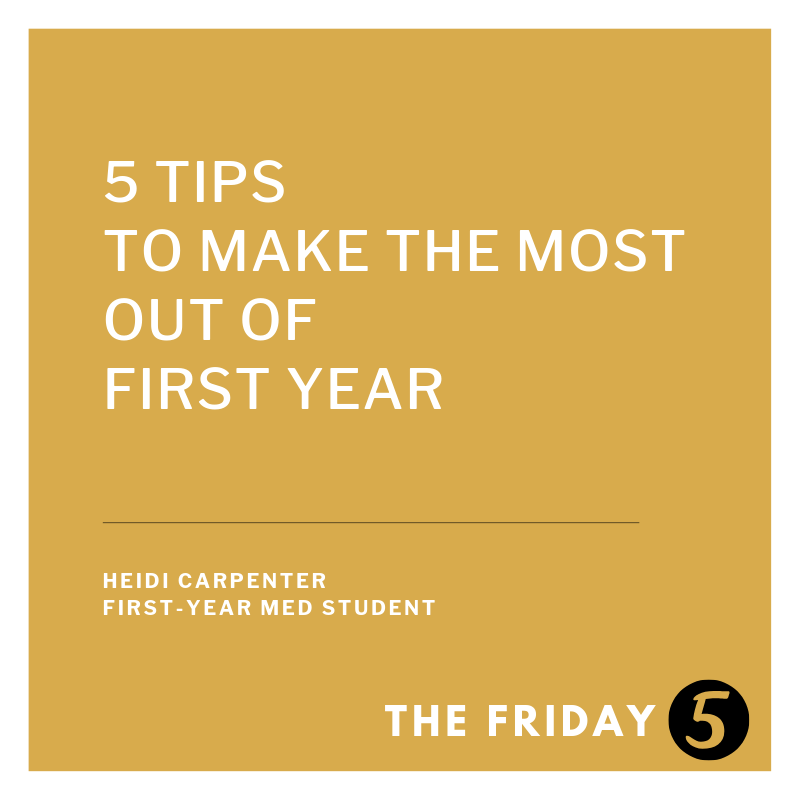 Get Involved!
With many groups on campus, it's easy to find one that caters to the things you're passionate about. It's a great way to make friends, too!
Make Time to Be Well
VUSM emphasizes wellness. Remember to make time for activities you enjoy outside of the classroom and clinic.
Remain Present
Our early clinic involvement is key to bringing the curriculum alive, so cherish it! Learning at VUSM is unparalleled!
Don't Get Behind
Make sure you attend (or watch) every lecture by the end of the week and have organized notes. It makes studying for block exams easier!
Study Where It Works for You
Vanderbilt has several great study locations across campus, including libraries with silent study carrels and many coffee shops!