Friday Five Category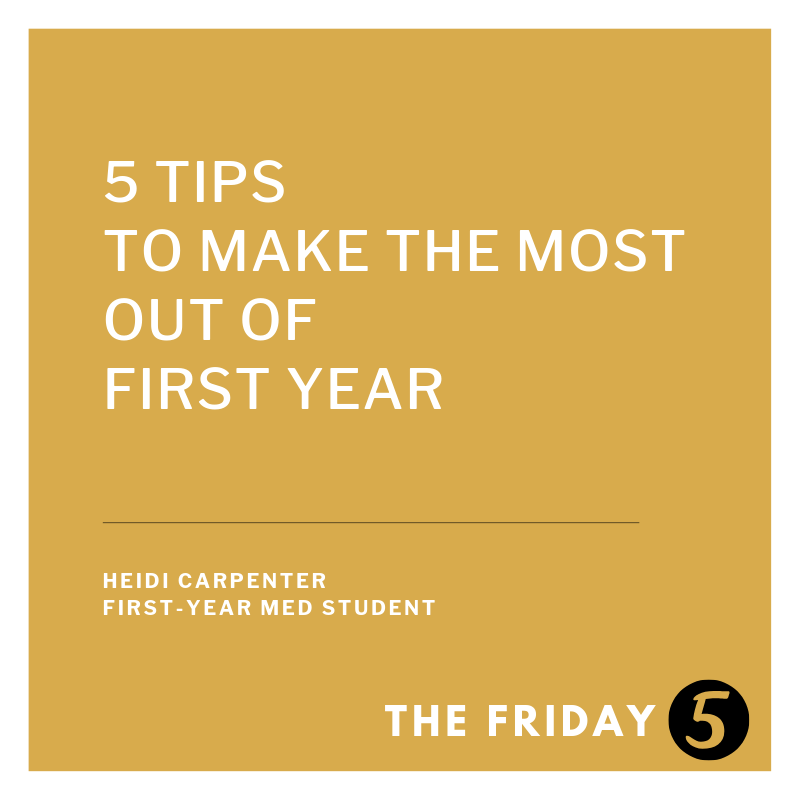 May. 24, 2019—Get Involved! With many groups on campus, it's easy to find one that caters to the things you're passionate about. It's a great way to make friends, too! Make Time to Be Well VUSM emphasizes wellness. Remember to make time for activities you enjoy outside of the classroom and clinic. Remain Present Our early clinic...
---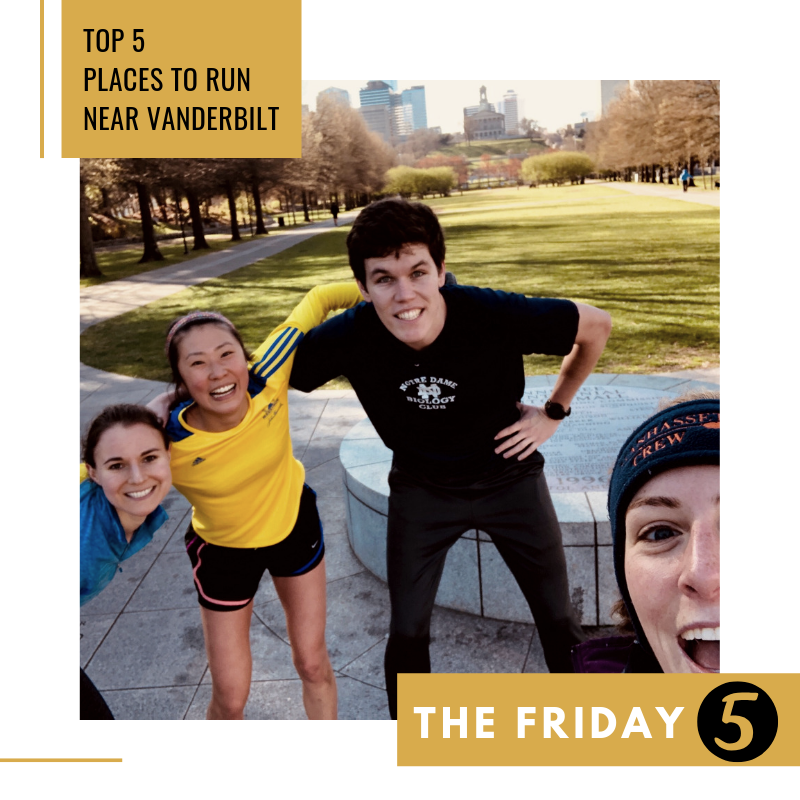 Apr. 19, 2019— 1. Belmont + 12 South loop -probably our most popular run 2. Capitol Hill and Downtown Bridges -the capital mall is beautiful this time of year and there are 3 bridges spanning the Cumberland with great views 3. McCabe Park -easy 2.8-mile loop with a nice golf course in the middle 4. Shelby Bottoms/East...
---