Across the Atlantic and Back Again: How Adrian Cadar's cardiac research took him to Germany and what he brought back with him
by Emma Mattson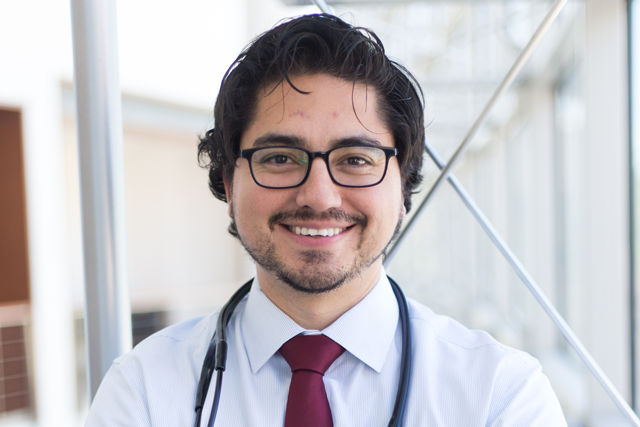 Adrian Cadar's passion for heart research began in an unexpected place: the fishing pond.
"When I was a kid, I fished a lot with my dad. Fishing was boring, but the coolest thing was when we cut the fish open, we could actually see the heart beat for the first time," Cadar said. "Since I was a kid, I was fascinated as to why this heart beats, what it does, so I really wanted to learn as much as I could."
Cadar, now a third-year medical school student, joined the Vanderbilt community in 2011 to begin his Ph.D. in the Department of Molecular Physiology & Biophysics in the laboratory of Charles Hong, M.D., Ph.D.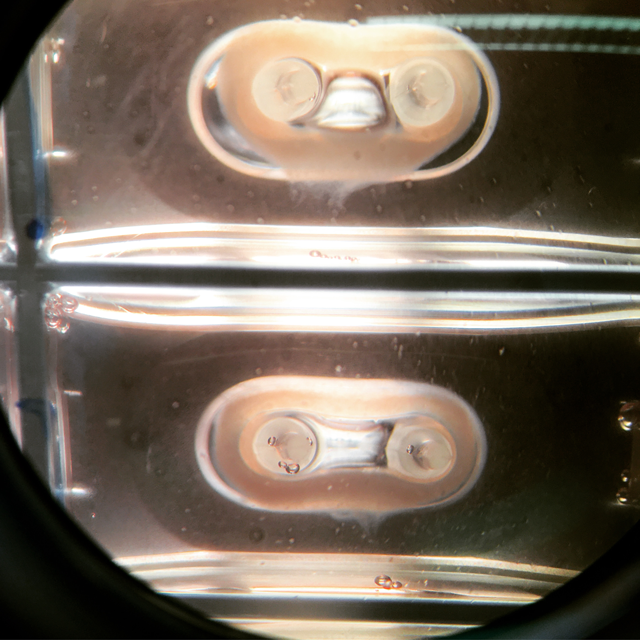 Almost ten years later, Cadar is still passionate about the same questions that drew him to Vanderbilt, so when he saw an opportunity to spend three months in Germany at a cutting-edge cardiac research lab in Göttingen, Germany, he jumped at the chance.
Under the direction of Dr. Charles Hong at Vanderbilt, Cadar had differentiated induced pluripotent stem cells into cardiomyocytes and used them as a model to investigate how certain components, like the sarcomeric protein titin, replaced themselves. However, he was looking for ways to expand this research beyond the single-cell realm into study of whole tissues.
When he began considering research abroad, Cadar decided he wanted to visit the lab of Wolfram Zimmerman, whom he had met at a Gordon Conference in 2016. Zimmerman's research group was pioneering methods to generate engineered human myocardium, and Cadar hoped to learn techniques in his two months in Zimmerman's lab that he could then bring back to the Vanderbilt community for his tissue engineering research. His Vanderbilt mentor, Dr. Bjorn Knollmann, agreed to sponsor his project.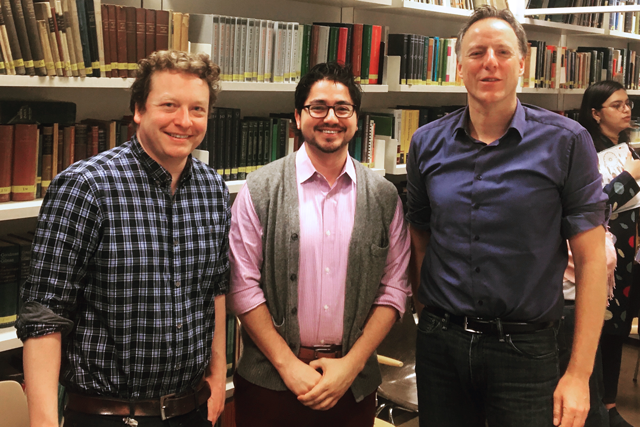 "The main goal was to learn how to make tissue, establish it here, and develop a transcontinental collaboration," Cadar said.
Although his time in Germany got off to a rocky start—his bag was delayed on the flight over, and his Airbnb marketed as a "one-bedroom apartment" turned out to be a single in a dorm—Cadar soon came to love the lifestyle of Göttingen, a university town in the middle of the German countryside.
"Everyone was active. Everyone was green. There were bike lanes everywhere. There were more bikes than cars," Cadar said.
In a new country, surrounded by a foreign language and culture, Cadar got right to work learning how to develop tissue cultures from the cells he had shipped to the lab ahead of time. Because he only had nine weeks to conduct his research, there was no room for error. Cadar would spend ten to twelve hours each weekday in the lab and sometimes stop by to check in on his cells on the weekend.
Despite the long hours, Cadar loved the work and the community that the lab offered him. He'd often spend time spitballing ideas with the other students and post-docs in the lab, who quickly became his support community while he was in a foreign country.
While in Europe, Cadar was invited to give a lecture on his research at the Comprehensive Heart Failure Center at the Universitätsklinikum in Würzburg— his first European seminar.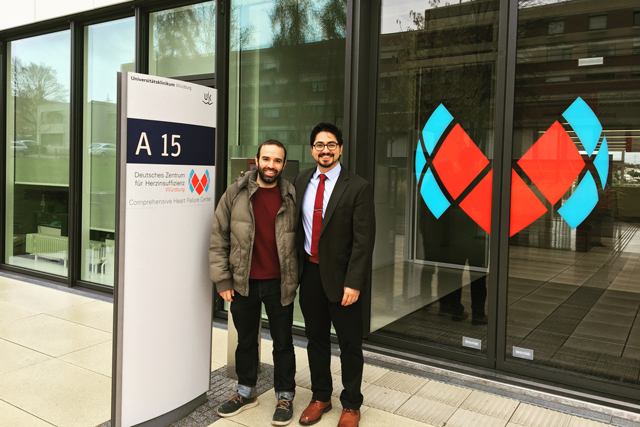 "I'd presented here in the States, but this was a one-hour lecture about my research in front of all these experts on the heart," Cadar said. "It was a little nerve-wracking."
Despite his worries, the project was well received by his audience, and Cadar established an active collaboration with this group that he still maintains today.
After nine weeks in Göttingen, Cadar brought back what he had learned to the Knollmann lab at Vanderbilt. The model he investigated holds great potential for tissue regeneration research, disease modeling, and drug discovery, and Cadar hopes he can apply it in his future medical career. He aspires to run a basic science lab and a cardiovascular genetics clinic in which he would, for example, use tissue generated from patients' generated heart cells to study their diseases more closely. One thing is sure: his research in Germany was only the beginning.
"One has to be the driver in what they want to do," Cadar said. "And I'm going to keep going until someone tells me to stop."