Learning in the time of Coronavirus: Faculty and students adapt curriculum, take on new roles
by Emma Mattson
Distance learning brings a unique set of hurdles, but our students are up for the challenge. As the School of Medicine transitions to digital learning, medical education has adapted to meet the circumstances.
According to William Cutrer, the Associate Dean for Undergraduate Medical Education, all first-year lectures have flipped to virtual streaming, and small group, case-based learning continues over Zoom. Despite the challenging circumstances, anatomy education also continues to move forward. Currently, ten students can utilize the anatomy lab at one time, each one working at an individual lab table so as to maintain safe social distance. Anatomy faculty have also filmed themselves conducting dissections so that students can learn from afar.
What's more, a team of first-year students has formed to address student and faculty concerns through the digital learning transition. Though this Distance Learning Council has only been active for a few weeks, the group has already made serious innovative headway.
"One of the biggest fears in transitioning to virtual case-based learning was the potential loss of the ability to use whiteboards as a collaborative space," Jennifer Connell, a member of the DLC, said. "Our council identified this need in our first meeting on Monday, March 16, worked together to generate and evaluate options for a virtual whiteboard platform, came to a consensus on the best option, and created a student guide on how to best utilize the platform by that Thursday."
Now, first-year students use these virtual whiteboards to collaborate during case-based learning experiences.
Our second-year students, who would normally spend most of their days in clinical settings, have been removed from clinic. In the meantime, clerkships have transitioned their chalk-talks and morning reports to a Zoom format, where the students can still engage and ask questions. Third- and fourth-year students, who traditionally spend many hours in clinic during their immersion phase, have also left the clinical setting. It's difficult to replicate the hands-on learning that takes place in clinic, but Dean Cutrer reports creative solutions are allowing second-, third-, and fourth-years to still participate actively in patient treatment.
Take telehealth, for example. As VUMC transitions more and more appointments to virtual formats, medical students have served as liaisons between patients and physicians to make virtual visits run as smoothly as possible.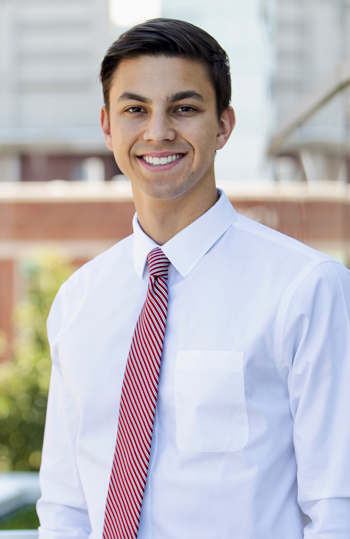 Third-year students Kaustav Shah and Austin Triana and second-year student Roman Gusdorf have organized over 100 student volunteers to partner with over 100 Department of Medicine clinics during this transition. Student volunteers call each patient the day before their scheduled appointment to download the appropriate apps, smooth out any technology hiccups, and run a test visit, Shah said.
Shah and Triana started thinking about telehealth last September, when they created a quality improvement project centered around telemedicine.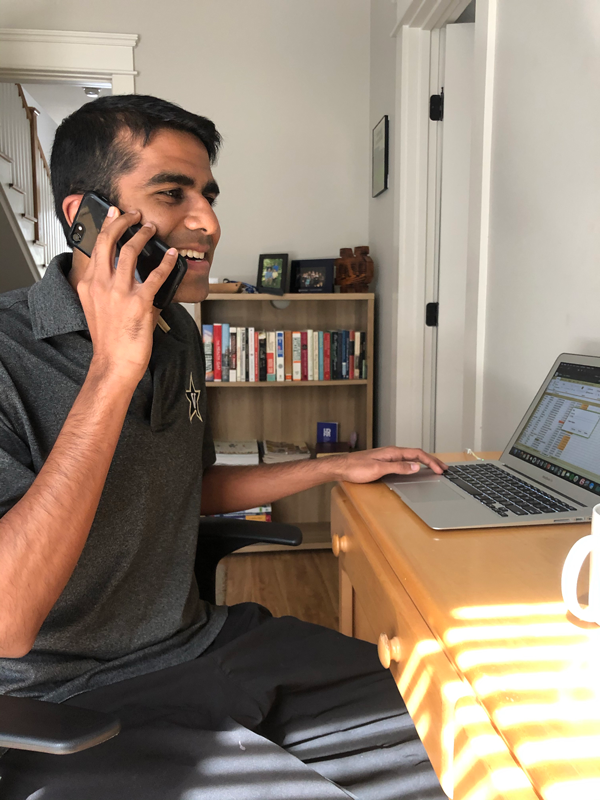 "Students and faculty were not getting any exposure to this awesome technology that was out there," Shah said. "Obviously, the Coronavirus happened, and now everyone's using it."
Meanwhile, students in Dr. Michael Fowler's diabetes elective have played a vital role in supporting the Endocrinology Department's transition to telemedicine. Thomas Day, Shaunak Amin, Zijun Zhao, and Emily Long currently spend time each day troubleshooting telehealth technology and running test visits with patients. In the meantime, they gain clinical experience as they witness virtual visits in action and learn skills like medication adjustment in an endocrinology setting.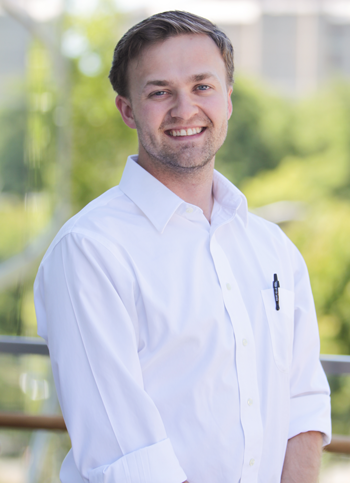 "We did not come into medicine just to learn the science of it; we came into medicine to help people," Thomas Day (VMS3) said. "Right now, it can be very frustrating to feel like you can't do much, because the best thing that we can do is stay home and not interact with the people we most want to help. It's been really amazing to have an opportunity to give back and to serve those patients that we came here to help."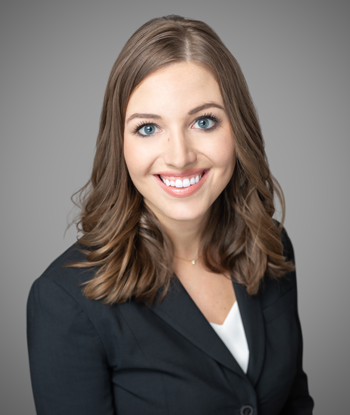 This experience has really confirmed the reason she came to medical school in the first place, fourth-year Emily Long says.
"I'm entering the workforce at a time when health care providers are actually very much needed," says Emily Long, a fourth-year med student. "There's been a lot of time to reflect on what our role is."
Overall, students, faculty, and staff have demonstrated amazing creativity in didactic and clinical settings, Dean Cutrer said, and he's incredibly proud to be part of the Vanderbilt community during this time.