LGBT MD's Inaugural Pride Month Speaker Series kicks off this June
by Emma Mattson
LGBT MD jumpstarted their inaugural Pride Month speaker series this June, connecting VUSM students with a variety of medical experts deeply engaged in serving the LGBTQ community.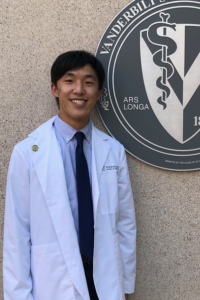 Per LGBT MD co-presidents, Camille Wang and Kevin Guo, the series began as an effort to introduce med students to the important initiatives for LGBTQ health going on in the Vanderbilt community.
"We hope that students get a better sense of what's happening at Vanderbilt and VUMC so in case students want to work with certain physicians or on certain issues, they can get personally involved in LGBTQ health," Guo said.
The series included a mix of in-person and virtual events throughout June, beginning with a lunch discussion led by Dr. Shayne Taylor, director of VUMC's Clinic for Transgender Health.
"We felt that there were really a lot of people at Vanderbilt with a lot of knowledge in LGBTQ health— and still a huge need in serving that population," Wang said. "Because it's Pride Month and there's already a lot of energy surrounding this time of year, we felt like it would be useful to have a lot of our experts speak."
Both the organizers emphasized how useful speaker and discussion events can be for broadening med students' competence serving patients from gender and sexuality minorities.
Plans Moving Forward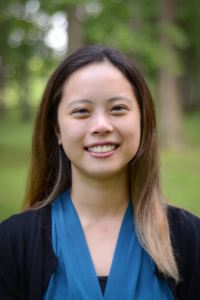 Wang and Guo plan to further develop this speaker series over the next year— but that's just one of many plans the LGBT MD board has in store. This fall, for example, they're working with the PDx course directors to include a lecture on taking an affirming history for gender and sexuality minority patients, Wang said.
"There are a lot of things in the pipeline that we're excited for next year," Guo said.
The executive committee for the student organization will also expand substantially, Wang said, with a planned eight additional positions opening up. The new positions, focused on education, outreach, and event-planning, will expand the group's reach, allowing them to continue holding events like the Pride Month series they started this June.