Meet Jaclyn Lee and Cooper March, the 2020-21 Co-presidents of Student Wellness!
by Emma Mattson
This April, the Student Wellness Committee (SWC) transitioned leadership: 2019-20 presidents Stephanie Hadley and Shervin Etemad passed the torch to rising fourth years Jaclyn Lee and Cooper March, who will serve as presidents over the next year.
Both March and Lee have been involved in wellness since their first months at Vanderbilt.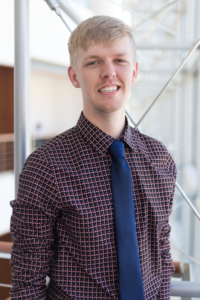 "The first true experience I had with wellness was the Big Little Reveal," March said. "The Big Little Reveal is really fun because it comes as a surprise to new students at a stressful time, before our first big test of medical school. Then, we have our door opened to more concrete aspects and representations of what the Wellness Committee is."
A short time after the Reveal, March's grandbig (the mentor of his mentor) invited him to display some of his artwork at Night at the Gallery, an annual celebration of med students' artistic talents. After the event, March was hooked; he knew immediately that he wanted to be involved in wellness. So, at the end of his first year, he applied to be a junior mentoring chair, a role which brought him full circle, back to the mentoring that had been so important to him in the beginning of his med school experience. He became a senior mentoring chair the following year, and, by collaborating with the student affiliate advisors of each college, he gained insight into how the colleges support wellness of upper year med students.
"I started to view wellness as something that is not only added to our experience in medical school, but something that we as wellness representatives have the responsibility to advocate for," March said.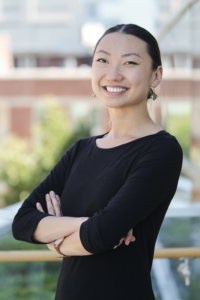 As co-president, Lee also brings previous SWC experience to the position as well. Last year, she served on the Body Committee and was responsible for organizing October's College Cup, the annual competition between VUSM's four colleges.
"The root in wellness comes from feeling like I'm a human in other ways than just school," Lee said. "For me, it's important to feel like I'm a dynamic individual, more than this one-dimensional representation or channeling of energy."
As co-president, Lee wants to engage in the national dialogue surrounding medical student wellness, sharing wellness strategies and initiatives with medical schools across the country. She also aims to improve wellness communication on campus by updating the Student Wellness website, establishing a regular SWC newsletter, and reducing stigma around the idea of seeking help.
Like Lee, March emphasizes the importance of dialogue and wants to move beyond the idea of wellness as merely an escape from stress. Instead, he hopes to engage with mental health at the intersections of med student identity.
"What does wellness look like for somebody who is queer and in medical school? For somebody who is black and in medical school?" March said. "That may not look the same for somebody who is straight and cisgender or white."
March aims to collaborate with student organizations including the Student National Medical Association (SNMA), LGBTMD, and the MSTP Student Wellness Committee. Creating liaison positions with organizations like these would foster meaningful connections across the med school community, March said.
The COVID-19 pandemic has already added unexpected challenges to Lee and March's presidential term, but the SWC has responded with creativity and flexibility, March said.
"The biggest thing we've been able to do well is think about each individual class and what challenges they themselves are facing," March said. "We have tried to think about ways that we can specifically encourage people from all different classes to stay connected and stay engaged."
According to Lee, the period of social isolation placed additional stressors on medical students— which makes their wellness goals for the next year even more relevant. No matter what challenges the next semester brings, one thing is for sure: March and Lee's presidency will be a year to remember for wellness at VUSM!