Pop-up teaching kitchen gives Vanderbilt medical and nursing students a new perspective on patient nutrition
by Emma Mattson
"When we come across cases of food insecurity, we want to help, but we just don't know how."
That's Sarah Rachal, a third-year medical student at Vanderbilt. Like many other Vanderbilt students, Rachal volunteers at Shade Tree Clinic, a primary care clinic run by Vanderbilt medical students that provides comprehensive health care to Nashville residents free of charge.
Both Shade Tree Clinic and Vanderbilt University Medical Center serve many patients of low socioeconomic status who experience occasional or continual food insecurity. Yet, traditional medical school curriculum provides little instruction about addressing this issue.
This spring, Vanderbilt's Dr. Shari Barkin stepped in with a revolutionary idea to fill this gap.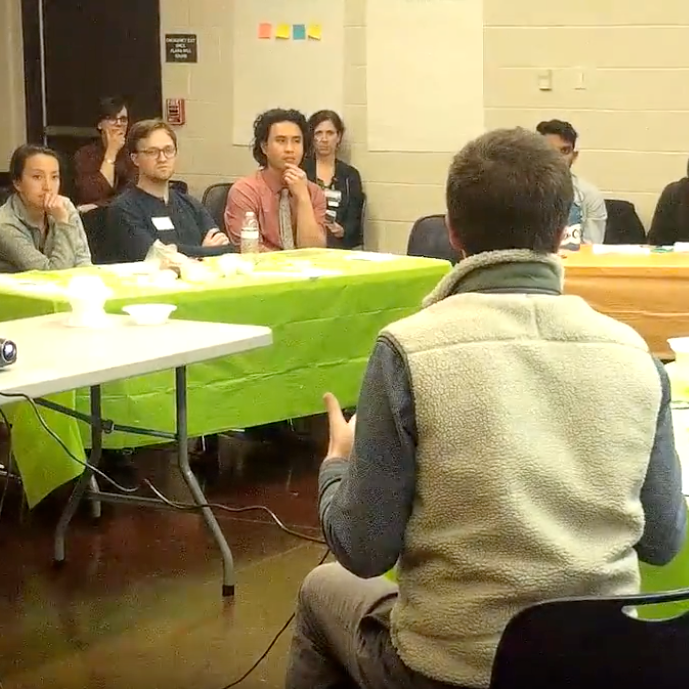 Besides treating patients, researching obesity prevention, and teaching medical school classes, Barkin leads community-based health projects in Nashville. In response to the food insecurity she saw in her patients, she began planning a pop-up teaching kitchen seminar that would empower medical and nursing students with resources and strategies to combat food insecurity.
The teaching kitchen, which Barkin developed with the help of third-year medical student Michelle York, took place Thursday, Feb. 6 in Sevier Park Community Center. Students first prepared dinner using ingredients that patients on the Supplemental Nutrition Assistance Program (SNAP) could afford. Then, the students heard sociocultural, physiological, legal, and sustainability perspectives on nutrition from faculty across the Vanderbilt community. Each perspective aimed to reshape the nutritional questions medical students and future doctors ask their patients.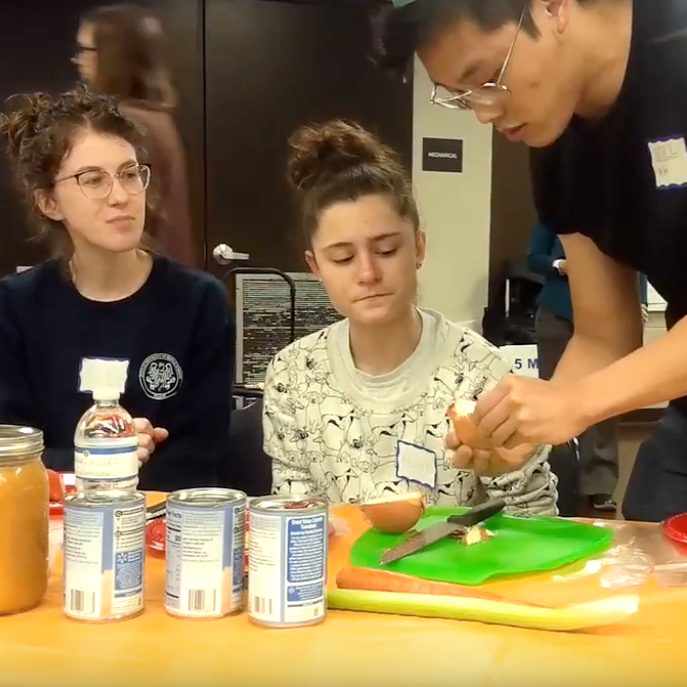 "Many [doctors] will say, 'okay here's what you need to do: you need to eat five servings of fruits and vegetables a day, eat lean protein and whole grains and fiber, and drink water.' And they say that to everybody all the time," Barkin said. "The problem with that approach is that you actually don't understand the person in the context. That advice is not wrong, but it might not actually be relevant to you. Most people don't even know what 'lean protein' means, and hardly anyone knows what a serving is."
Instead, Barkin recommends asking questions like, "What food could you eat everyday that would make you feel full and healthy?"
"That's a totally different question than 'How often do you eat out?'" Barkin said.
Christian Nguyen, a second-year medical student who helped plan and execute the event, ran a post-survey of the students who attended. The responses were positive overall, he said.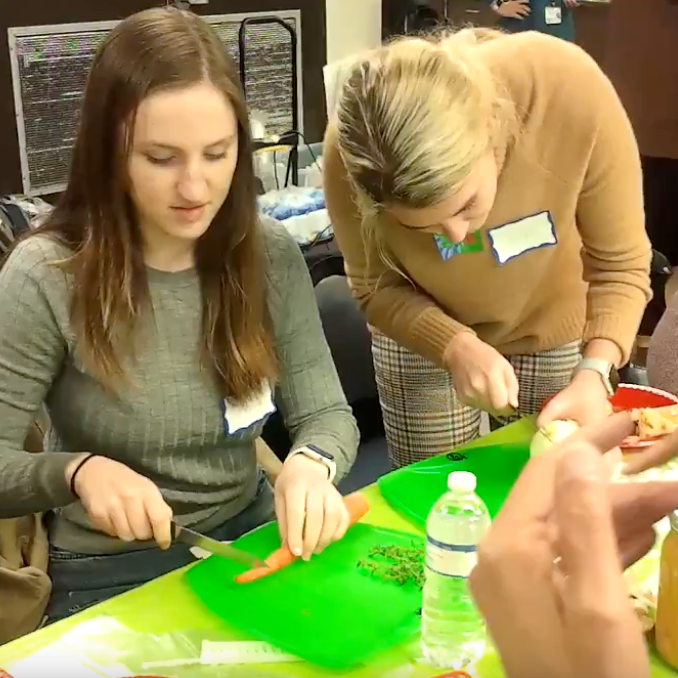 "People felt they could use the info that they got to apply to our patients at Shade Tree," Nguyen said. "Specifically with the legal aspect, a lot of our leadership wasn't entirely aware of what SNAP and WIC were, so having that broadened their knowledge base."
Both Nguyen and Barkin expressed hope for running more teaching kitchens like this in the future.
"What I really enjoy is this is about how we think about educating medical students with medical students at the core of the process," Barkin said. "That's really cool."
And for Shade Tree volunteers like Rachal, the lessons learned in these events are immediately applicable in a clinical setting.
"Just having a bit more confidence to be able to help those patients is really helpful," Rachal said.