Project VINE offers med students a new avenue for holistic patient care
M3s Alan Grusky, Christian Nguyen, and Santiago Angaramo kickstarted a new student organization at VUSM this spring: Project VINE, the Vanderbilt Initiative for Nutrition and Exercise.
The student organization, which will work closely with the Shade Tree Clinic and other community partners, uses education, advocacy, and community service to equip medical students to provide holistic care for their current and future patients.
Bridging a Knowledge Gap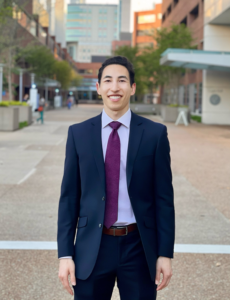 Per Grusky, the impulse to start Project VINE came from gaps the co-leaders saw in their own knowledge. Typical medical school coursework touches on nutrition, physical exercise, and preventative lifestyle medicine, but this introduction isn't enough to truly serve patients on a holistic level.
For Grusky and Angaramo, this became especially clear during an elective focused on diabetes, in which students practiced advising newly diagnosed patients on lifestyle changes.
"We talked to a couple of the dietitians there and we thought, 'These people have got some great knowledge that we'd love to spread to the rest of the class,' because it's not covered enough," Angaramo said.
Giving healthy eating advice is one thing, but supporting a patient with multiple chronic conditions is another ball game altogether.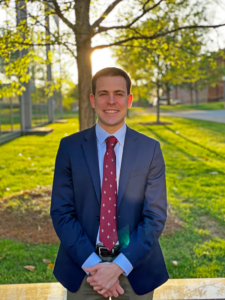 "We want to create programs for [patients] to tackle these issues that sometimes aren't the primary part of their treatment," Grusky said. "For example, in diabetes, they might be on insulin, they might be on some medications, but underneath that, ideally they'd be on some lifestyle intervention as well."
Shade Tree already includes two such programs— a food pantry and a diabetes prevention program —so Project VINE would focus on expanding their impact, Nguyen said.
First, the group hopes to better target food bank donations to patients with the greatest need by implementing a food insecurity screener. Then, within the diabetes prevention program, the group will implement the CDC's PreventT2 Curriculum, one of the CDC's Recognized Lifestyle Change programs. If successful, Project VINE would be the first group to demonstrate the curriculum's efficacy in a student-run clinic setting, rather than in a large hospital.
New Paths for Education & Advocacy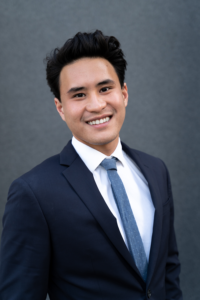 Besides a close partnership with Shade Tree providers and patients, Project VINE also hopes to engage the medical student body directly in education and advocacy.
Relevant speakers and events will offer students the chance to broaden their knowledge of nutrition- and exercise-based interventions. When it comes to community service, the group aims to provide broad-ranging service opportunities and build strong ties with Nashville organizations including Second Harvest Food Bank, the Vanderbilt Dayani Center, and the Nashville Food Project.
The three co-leaders opted for a project-oriented structure where members can dedicate themselves to whichever project they're most passionate about.
"If they're specifically interested in one project, we'll definitely support them and help them go forward in that project, so you're not stuck with certain responsibilities that you don't want to do," Grusky said. "That's the biggest thing: we want our students to be passionate about their projects."
Over thirty medical students have already shown interest, the co-leaders said, and recruitment is still ongoing.
Long-term Community Vision
Though Angaramo, Grusky, and Nguyen are all entering their final year at VUSM, their vision stretches far beyond their graduation next May.
"I'm also interested in fostering a strong connection between Vanderbilt and our community partners and creating that referral program that will hopefully be seamless for our students in the future to say, 'Hey, look, you are struggling with food insecurity, there is this food bank or this food pantry or this place that can give you the short-term respite, while we find a longer-term solution,'" Nguyen said.
And for Angaramo, Project VINE's focus on education means long-term effects for cohorts of future medical providers like themselves.
"If we're able to arm our students with all the knowledge they need, nutrition-wise, so they can then go make an impact in the community, that would be pretty impressive," Angaramo said.