2020-21 Students-as-Teachers cohort fosters mentoring skills, teaches pedagogical techniques over Zoom
by Emma Mattson
Teaching might not seem to fit into a doctor's job description, but Vanderbilt's Students as Teachers elective is proving that pedagogical skills can play an essential role in clinical settings.
This spring, a new cohort of thirty third-year medical students began Students as Teachers (SAT), a year-long elective that not only teaches pedagogical techniques, but also gives enrolled students a chance to put them into practice.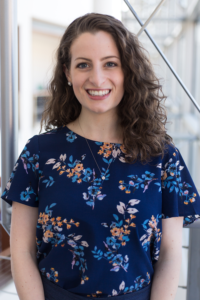 "For a lot of us, some of our best experiences in the hospitals and on the wards have been those where you have residents who are really passionate about teaching the students that they're working with," third-year medical student and SAT co-director Ally Metro said.
SAT aims to foster these mentoring skills early on. Over the course of the elective, Vanderbilt faculty members lead two workshops on educational theory, but the majority of the course is powered by the enrolled students themselves, who take turns leading monthly workshops on different aspects of education theory and praxis.
Most importantly, each enrolled student spends forty hours putting these learned skills into practice. For instance, students tutor first- and second-year students, lead anatomy lab sessions, and host group reviews for block exams—just to name a few!
In light of social distancing guidelines, Students as Teachers transitioned in March to a completely virtual format. The course directors began holding class sessions and small group discussions over Zoom. The enrolled students worked to organize end-of-block virtual review sessions for the first-year students, beginning with the current Endocrine, Digestion, and Reproduction block.
"On a particular review session evening, each student teacher has signed up for a topic, and they will present that material to students on Zoom for 25 minutes," Metro said. "The first-year students will then 'rotate rooms' on Zoom to another topic."
In addition, since SAT cannot conduct its typical large-scale practical anatomy sessions in the lab, the students will put together a mock practical using 2D anatomical images, Metro said.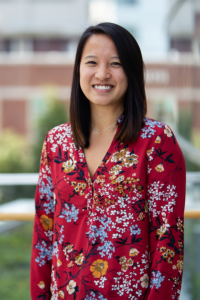 Although the course is designed for third years, current co-director Hannah Kay took the course last year as a second year. Now, a year later, she draws on her previous experience to help direct the course. SAT piloted this "generational overlap" last year, and the strategy worked so well that they're continuing it this year. Second-year Veerain Gupta will assist Kay and Metro to direct logistics for the 2020-2021 session; next session, he'll be fully prepared to direct a new SAT cohort with the help of two new co-directors.
Their ultimate goal? To prepare medical students to be the best residents possible.
"There definitely are individuals in our cohort who are interested in going on to pursue further medical education in their future careers," Metro said. "But the more immediate goal is to be able to be an effective resident and an effective team player when we start residency."
Alumni like Mitch Odom, VUSM class of 2015, confirm the importance of this goal. Odom's positive experience with his mentors during medical school planted in him the desire to remain involved in academic medicine in the future.
"[The residents and attendings] weren't just there to push buttons, move patients through, sign charts," Odom said. "They were there to really challenge you and take their time to make sure that you're getting something out of your training, not just watching doctors do their work. You're actually being part of the team."
Residents who mentor and care for the medical students working with them makes a world of difference in a clinical setting, and the SAT elective prepares Vanderbilt students to do just that.