Elaine Sanders-Bush Lecture
May 2, 2023
Marek-Marsel Mesulam, M.D. 
Director, Mesulam Center for Cognitive Neurology and Alzheimer's Disease
Ruth Dunbar Davee Professor of Neuroscience
Chief of Behavioral Neurology, Department of Neurology
Professor of Neurology (Behavioral Neurology)
Northwestern Feinberg School of Medicine

September 11, 2019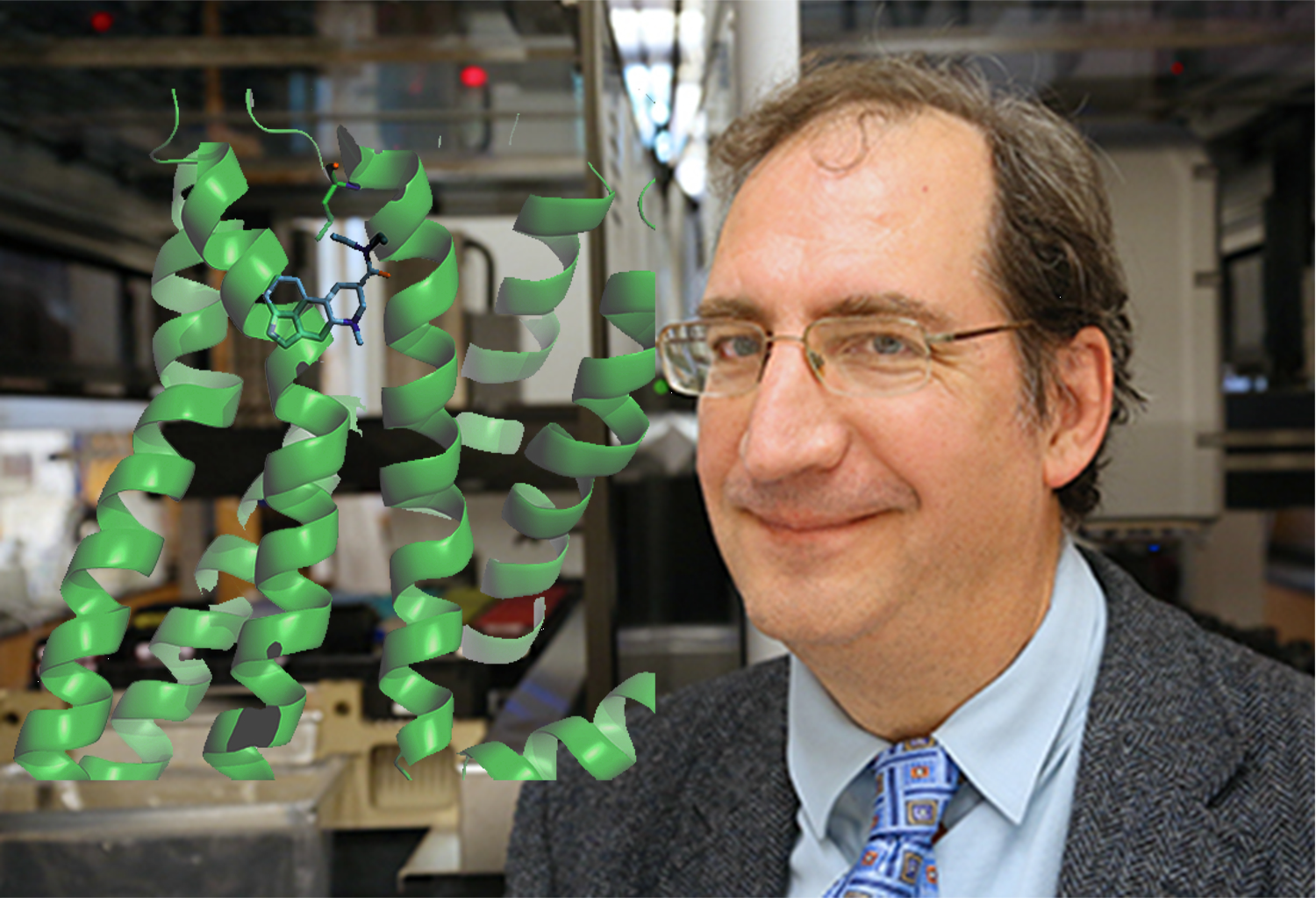 Bryan Roth, M.D., Ph.D.
Michael Hooker Distinguished Professor of Pharmacology
UNC Chapel Hill Medical School
"Psychoactive drug action at the molecular level"
Bryan L. Roth MD, PhD is the Michael Hooker Distinguished Professor of Pharmacology at the University of North Carolina Chapel Hill School of Medicine. Dr. Roth received his MD and PhD (Biochemistry) from St. Louis University in 1983 and subsequently training in pharmacology (NIH), molecular biology and Psychiatry (Stanford). Prior to coming to UNC, Dr. Roth was a Professor of Psychiatry and Biochemistry at Case Western Reserve University School of Medicine where his clinical specialty was treatment-resistant schizophrenia. Dr. Roth has published more than 400 papers in the general area of psychiatric drug mechanisms of action, including a large number of papers published in Science, Nature and Cell over the past decade.
Dr. Roth was elected to the National Academy of Medicine of the National Academy of Sciences in 2014 and the American Academy of Arts and Sciences in 2019 and has received many honors including the Goodman and Gilman Award for Receptor Pharmacology (ASPET; 2016), the PhRMA Foundation Excellence in Pharmacology Award, and a NARSAD Distinguished Investigator Award. Dr. Roth also given many endowed lectures including the Goodman, Koppyani, Strongwater, Niznik, Swammerdam, Lowenthal, S.G. Fergusson, Chauncy Leake and Philip S. Portoghese Lectures. Dr. Roth was named the 2018 IUHPAR Lecturer in Analytical Pharmacology (IUPHAR), the 2017 Martin S. Rodbell Lecturer and a Presidential Special Lecturer at the 2018 Society for Neurosciences meeting. Dr. Roth has also been named a Thompson Reuters 'Highly Cited Scientist' in Pharmacology and in Biology and Biochemistry; he has an 'h-index of 114 (53,000+ citations).
---
Elaine Sanders-Bush, Ph.D.
Born and raised on a small farm in Kentucky, Elaine Sanders-Bush attended Western Kentucky University in Bowling Green, where a visiting professor in Pharmacology from Vanderbilt University introduced her to the excitement of scientific research and the significant opportunities made available by advanced training. Upon graduation with a B.S. in Biology and Chemistry, she joined the graduate program in Pharmacology at Vanderbilt in 1962 and earned a Ph.D. degree in Pharmacology in 1967. After postdoctoral training, she joined the Vanderbilt faculty in 1969, where she remained until her retirement in 2010, interrupted only by brief sabbaticals at the Karolinska Institute in Stockholm and Stanford University. Her service locally and nationally has been transformative.  In 2006, she was elected President of the American Society for Pharmacology and Experimental Therapeutics. In that year, she was also named the Harvie Branscomb Distinguished Professor at Vanderbilt University.
Dr. Sanders-Bush's research has made major contributions to the understanding of serotonin and its receptors, from pharmacology and signal transduction to in vivo brain function. Her research interest in serotonin dates back to her graduate school days studying the metabolic inactivation of a hallucinogenic serotonin derivative. Over time, as neuroscience research expanded exponentially, her work evolved to take advantage of the tremendous advances that were offered in molecular biology, genetics and behavior. Her research accomplishments have brought her broad recognition at a national and international level; among her research awards are a Bristol-Myers Squibb Award for Neuroscience Research, a MERIT Award from the National Institute of Mental Health and the Heftner Prize for Outstanding Basic Research.
Dr. Sanders-Bush has been a leader in the development of neuroscience research and graduate education at Vanderbilt. In 1997, she spearheaded the creation of a new Ph.D. degree program in Neuroscience and served as director of that program until 2008.  During this decade, the program grew to more than sixty graduate students. In 2002, she was appointed the first Director of the Vanderbilt Brain Institute. In recognition of her impact in graduate education at Vanderbilt, the Elaine Sanders-Bush Award for Mentoring Graduate and/or Medical Students in the Research Setting was created in 2006.  Dr. Sanders-Bush has a deep personal commitment to enhancing opportunities for minority trainees and has worked to enhance minority training programs at Tennessee State University, Meharry Medical College, and Vanderbilt. In recognition of her commitment and accomplishments, she was the first recipient of Vanderbilt's Levi Watkins, Jr., Award for Leadership Diversity in 2002 and, in 2009, the Dr. Dolores C. Shockley Lecture and Partnership Award.
Over the course of her career, Dr. Sanders-Bush has mentored scores of graduate students and postdoctoral fellows as well as junior faculty. She has a strong record of training students who think both creatively and critically and is recognized for being a nurturing mentor while insisting that her students function at their highest level. Her former trainees hold prominent positions at major U.S. academic centers and in the pharmaceutical industry.
The Inaugural Elaine Sanders-Bush Lecture was given by Jean-Pierre Changeux, Ph.D., Honorary professor at the Collège de France and Emeritus professor at the Institut Pasteur.  Dr. Changeux presented "The Nicotinic Receptor: an allosteric membrane protein engaged in neuronal communication: The Logic of Allosteric Receptors in Signal Transduction and Chemical Therapeutics" on February 25, 2010.
Elaine Sanders-Bush Lecture History
2010  Jean-Pierre Changeux
2012  Li-Huei Tsai
2014  David Clapham
2017  Eric Kandel
2019  Bryan Roth
2023  Marek-Marsel Mesulam