Pharmacology Diversity, Equity, Inclusion & Belonging
Mission Statement
The Department of Pharmacology at Vanderbilt University is committed to ensuring that all students, faculty, staff, visitors, and persons feel supported and welcomed. Though often not discussed, systems of inequality, oppression, and injustice exist within academia and shape, whether explicitly or implicitly, our language, decision-making, and priorities.
The department, with the support of its Diversity, Equity, and Inclusion Committee, is dedicated to supporting historically marginalized groups in addition to unlearning the systems that have contributed to this marginalization. These systems include (but are not limited to): racism and white supremacy, xenophobia, classism, sexism, ableism, and heterosexism. We also aim to create new infrastructure for which minority identities are uplifted and their voices are heard. These minority identities may include (but, again, are not limited to): racial and ethnic minority identities, sexual and gender minority identities, low-income socioeconomic backgrounds, and non-English language backgrounds.
With your help, we will improve the Department of Pharmacology's diversity, inclusivity, and equity of all persons.
MENTAL HEALTH
The department supports Vanderbilt University's commitment to fostering a culture of openness through brave dialogue, honest self-reflection, and investment in the mental health and wholeness of every member of the Vanderbilt family. Students in the department who seek mental health services are encouraged to access the University Counseling Center (UCC) through the BRET office, which works with the UCC to seamlessly and effectively meet the specific needs of students in the School of Medicine Basic Sciences. The University supports mental health of all students through the Student Care Network, while the BRET office liaison provides specific support tailored to the needs of the students in our program.
Post-docs, other Vanderbilt staff and their spouses find help and support at the Employee Assistance Program of Work/Life Connections-EAP.
If financial hardship is a barrier to adequate care, students are encouraged to apply for the Student Care Assistance Program through the Office of Student Care Coordination, which can help cover out-of-pocket costs related to treatment (contact: studentcare@vanderbilt.edu). Additional emergency funding mechanisms available to students are the Roger Chalkley Critical Need Fund and the Student Critical Support Fund (contact the Office of Student Financial Aid and Scholarships: finaid@vanderbilt.edu).
sexual misconduct
We prohibit all forms of sexual misconduct, including sexual harassment and sexual assault. Such conduct is contrary to our values and should be reported to Vanderbilt's Title IX office.
Project Safe at Vanderbilt University serves as a central resource for those impacted by sexual and intimate partner violence and can assist with navigating the University's resource and support network (including the University Counseling Center, Student Health Center, the Title IX Office, Equal Opportunity and Access, the Employee Assistance Program, and the Vanderbilt University Police Department), as well as external support and law enforcement resources.
EQUAL OPPORTUNITY, HARASSMENT, AND DISCRIMINATION
The Department of Pharmacology at Vanderbilt University does not discriminate against individuals on the basis of their race, color, national or ethnic origin, religion, sex, sexual orientation, gender identity, gender expression, parental status, age, disability, military service, veteran status, genetic information, or any other classification protected by law. Rules regarding discrimination and harassment can be found in the Student Handbook. The Equal Opportunity and Access Office (EOA) addresses allegations of discrimination, harassment, or retaliation by a non-student (including post-docs) in accordance with applicable University policies and procedures.
PARENTAL SUPPORT, CAREGIVING RESOURCES, AND REPRODUCTIVE HEALTH
The Department of Pharmacology is committed to supporting families and young parents and recognizes that during an employee's career, circumstances may arise which require prolonged or intermittent absence from work due to medical reasons. Vanderbilt University provides its employees the family and medical leave guaranteed by federal and state law (see Family and Medical Leave Act – FMLA). Whereas post-docs fall under the provision of the FMLA, students in the School of Medicine Basic Sciences are not employees and thus fall not under the FMLA. Following childbirth or adoption of a child, the student's primary caregiver (female or male) is allowed to take 60 calendar days (equivalent to 8 work weeks) of parental leave with full stipend and continued health insurance coverage. This is in line with the NIH Grants Policy Statement. If a graduate student wishes to extend the leave beyond this period she/he has the option of leave without pay, but can continue health insurance benefits by arranging with HR to continue payment of the employee contribution. More information can be found here.
Two wellness rooms are available for lactation purposes, temporary hoteling, and meditation in order to reduce stress. Both rooms feature comfortable chairs, ottomans, Medela breast pumps with sanitizing bags and cleansers, and monitors which can be used to listen to music, watch a show, or project a computer. Rooms also have refrigerators for the temporary storage of breast milk, microwaves for sanitization, kitchenettes with sinks, dimmable lighting, mirrors, and nearby bathrooms. New mothers have priority to reserve these rooms at their discretion.
Child care is available at the Acorn School, which currently has three locations.
The Student Critical Support Fund supports the immediate needs of students experiencing financial hardship that poses a significant risk to their educational success. The fund addresses unexpected expenses for active undergraduate, graduate, and professional students with demonstrated financial need, including, but not limited to the cost of reproductive and parenting-related expenses. Students are encouraged to meet with the Reproductive Health and Parenting Resource Coordinator, Hannah Proctor, to discuss the resources available and complete an application. Alternatively, the Roger Chalkley Critical Need Fund can be petitioned to help alleviate unexpected caregiving expenses.
The department aligns with Vanderbilt's commitment to supporting women's health and the safety and well-being of our community. After the Supreme Court overturned Row v. Wade, and in response to the strict anti-choice laws in Tennessee, Vanderbilt University created a task force that focuses on the impact of a statewide abortion ban. The task force will also address impacts to clinical care, educational instruction, student health and other areas while also helping to drive academic discussion and explore strategies and policies around this topic. Per the task force's recommendation, a new reproductive health and parenting resource coordinator was hired. More information is available here.
Diversity, Equity & Inclusion Committee
We are excited to announce:
There are now student members on the faculty search committee
We have two representatives who will serve on the Vanderbilt Basic Sciences DEI Committee
Student members are encouraged to prepare a STEM video to send to minority-serving high schools
We are continuing to invite a diverse population of postdoctoral fellows to give a seminar in the pharmacology/GPCR-postdoctoral seminar series
There is now a slack channel for the Pharm DEI committee
There is now a blog for the Pharm DEI committee: https://medschool.vanderbilt.edu/pharmacology/the-pharmers-market/
We have created this webpage to provide updates to the community
Committee Members
Jared Phillips
Chair and Pharmacology DEI liaison for the School of Medicine Parent DEI Committee
Deborah Luessen
Secretary and Pharmacology DEI liaison for the School of Medicine Parent DEI Committee
deborah.j.luessen@vanderbilt.edu
José Zepeda
Activity organizer for monthly luncheon for URM students
Lillian Brady, Ph.D.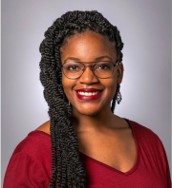 Co-Leader for Postdoc Seminar Program (financial aspects)
lillian.j.brady@vanderbilt.edu
Shalonda Ingram
Co-Organizer for monthly luncheon for URM students
shalonda.m.ingram@vanderbilt.edu
Celeste Greer, Ph.D.
Outreach coordinator for mentoring undergraduate students from HBCUs
Suzanne Nolan
Co-Leader for Postdoc Seminar Program
suzanne.o.nolan-strle@vanderbilt.edu
Vivian Truong
Co-Leader for Stratford High School Diversity in STEM Career Development/Research Videos
Ann Richmond, Ph.D.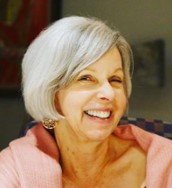 Professor of Pharmacology
Christine Konradi, Ph.D.
Professor of Pharmacology
christine.konradi@vanderbilt.edu
Colleen Niswender, Ph.D.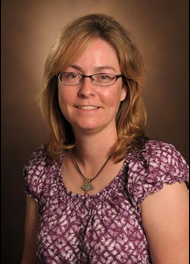 Associate Professor of Pharmacology
colleen.niswender@vanderbilt.edu
Erin Calipari, Ph.D.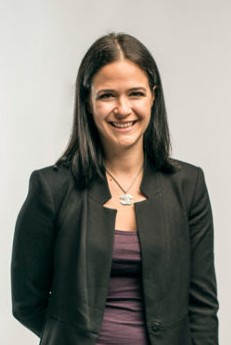 Assistant Professor of Pharmacology
Brian Wadzinski, Ph.D.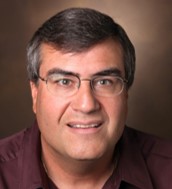 Associate Professor of Pharmacology