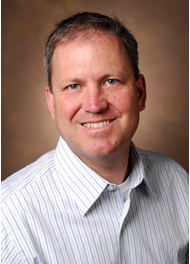 Benjamin (Ben) W. Spiller, Ph.D.
Associate Professor of Pharmacology
Associate Professor of Pathology, Microbiology, and Immunology

---
: A- 4116B MCN Medical Center North
1161 21st Avenue South
Nashville, Tennessee - 37232
Background
I have extensive training and experience (>20 years) in structural biology and structural immunology. My research has focused on structural studies at the interface between the immune system and foreign proteins.
Research Description
The Spiller lab is a structural biology lab using protein crystallography as our main structural tool. Current questions being addressed include protein phosphatases, bacterial pathogenesis, and the host immune response. Potential rotation projects will be designed to meet the interests of the students, but will generally fall into one of the aforementioned topics. Of particular current interest is extending our work on bacterial pathogenesis.
Although the projects being studied in my laboratory are quite diverse, they interest us because they all address novel mechanisms and new paradigms at this interface. Our work ranges from epitope discovery, including bacterial and viral systems as well as newer work to identify IgE epitopes on common food allergens, to development of novel uses for conventional and single chain antibodies. I have particular interests in molecular pathogenesis, host-pathogen interactions, and affinity maturation.
A principal interest of my research is the host's response to pathogens. Toward this end, we are studying multiple viral and bacterial antigens to determine the mechanism of antibody neutralization. For many of our projects we collaborate with other groups, including structural studies of bacterial toxins and viral glycoproteins and their neutralization by antibodies (collaborations with the Lacy and Crowe labs, respectively). These projects have led to us to begin studies, with Scott Smith in the Department of Medicine, to elucidate the mechanism by which human IgE antibodies cause allergies. Our interests in epitope discovery has also led us to study single chain camelid antibodies, which are more amenable to phage display methods and inherently much smaller and more able to bind in small crevices than traditional antibodies. The two topics that excite me most for the next phase of my career are novel applications of nanobodies and IgE epitopes
    *     *     *
---