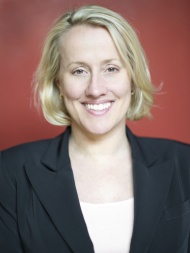 Carrie K. Jones, Ph.D.
Associate Professor of Pharmacology

---
: 418B Preston Research Building
2220 Pierce Avenue
Nashville, Tennessee - 37232-6600
Background
Carrie Jones received her B.S. in Biology from Indiana University and further completed her Ph.D. from the Indiana University School of Medicine. While obtaining her Ph.D., she began her work in the Neuroscience division of pharmacology at Lily Research Laboratories, starting in 2001 on her first Postdoctoral Research Fellowship there. In 2005, Dr. Jones embarked on further postdoctoral studies within Vanderbilt University's Department of Pharmacology.
Dr. Jones joined the Vanderbilt Center for Neuroscience Drug Discovery in 2005, and now serves as the Director of Behavioral Pharmacology and is an Assistant Professor of Pharmacology. Her In Vivo Pharmacology team is dedicated to utilizing translational approaches, including assessment of changes in behavior, neurochemistry and imaging endpoints such as PET and functional MRI, to explore the underlying mechanisms of novel ligands targeting different G protein-coupled receptors (GPCR) and transporters within the CNS and the implications of these effects on different disease states, most notably schizophrenia.
Research Description
As a highly trained in vivo neuropharmacologist and neuroscientist with expertise in the use of biochemical, neurochemical, behavioral and imaging methodologies, I am interested in understanding how modulation of different muscarinic acetylcholine receptor (mAChR) and/or metabotropic glutamate receptor (mGluR) subtypes in limbic and cortical brain regions influence normal affective and cognitive functions and contribute to the underlying pathophysiology of various central nervous system (CNS) disorders, such as schizophrenia, Alzheimer's disease (AD), depression and addiction.
During my graduate studies at Indiana University School of Medicine, I took advantage of a unique training opportunity to acquire expertise in small molecule drug discovery under the mentorship of my graduate mentor Dr. Harlan Shannon, who was also a senior scientist within the division of CNS research at Eli Lilly and Company. As a result of this exciting formative training environment, I have been involved in small molecule drug discovery and development in both academia and industry for over two decades.
For my graduate research, I determined a critical role for the muscarinic cholinergic system in the regulation of normal sensory information processing functions known to be disrupted in individuals with schizophrenia. Using Xanomeline, a novel M1/M4-preferring muscarinic orthosteric agonist that was under clinical development at the time, I demonstrated that activation of M1 and M4 mAChR subtypes could ameliorated deficits in sensorimotor gating functions induced by imbalances in mesolimbic dopaminergic neurotransmission. These preclinical studies coupled with others indicated that selective activation of M1 and M4 mAChR subtypes could provide an alternative approach to the treatment of the cognitive and psychotic symptoms observed in schizophrenia patients. Subsequent Phase II clinical studies with Xanomeline showed significant reductions in the behavioral disturbances, including delusions and hallucinations, in patients with Alzheimer's disease (AD) and the psychotic symptoms and some cognitive deficits in individuals with schizophrenia. Unfortunately while promising, Xanomeline, like other muscarinic orthosteric agonists, ultimately failed in clinical development due to a lack of complete receptor subtype selectivity resulting in adverse side effects associated with non-selective activation of peripheral M2 and M3 mAChRs.
Prior to joining the faculty at Vanderbilt, I also served as an in vivo pharmacologist at Eli Lilly and Company on several scientific teams focused on the development of novel therapeutics for schizophrenia and chronic pain. My efforts contributed to four clinical candidates, including the M1/M4 preferring muscarinic receptor agonist Xanomenline for schizophrenia, the balanced serotonergic and noradrenergic reuptake inhibitor duloxetine, the mixed AMPA/kaniate receptor antagonist LY293558, and an iGluR5 antagonist for chronic pain. My characterization of duloxetine in preclinical models of inflammatory and persistent pain directly contributed to the ongoing drug discovery effort for this molecule that culminated with the approval of Cymbalta® (duloxetine HCl) for the treatment of chronic pain and depression associated with painful diabetic neuropathy and fibromyalgia. With the failure of Xanomeline in clinical development, I made a strategic decision to transition back to an academic environment, specifically the Department of Pharmacology at Vanderbilt University, to develop a deeper understanding of the relative role(s) of the M1 and M4 mAChR subtypes in regulating limbic and cortical circuitry associated with the affective and cognitive symptoms of schizophrenia and AD and to better inform future treatment innovations.
Since my transition to Vanderbilt University, I have established a successful, independently R01-funded research laboratory focused on understanding the role(s) of different muscarinic acetylcholine receptor (mAChR) subtypes in the modulation of neuronal circuitry and behaviors relevant to schizophrenia, Alzheimer's disease, and addiction. I have also established independent funded research focused on understanding the role(s) of the metabotropic glutamate receptor subtype 5 in the modulation of neuronal circuitry and behaviors relevant to depression, post-traumatic stress and addiction. In addition, I am the founding Director of In Vivo and Translational Pharmacology for the Vanderbilt Center for Neuroscience Drug Discovery, formerly the Program in Drug Discovery. To facilitate both my academic and drug discovery research programs, I have designed and established state of the art neurobehavioral testing facilities for rat work and contributed to the facilities for mice, extensive small molecule formulation and neurobehavioral and translational biomarker protocols and techniques. My group currently provides the in vivo characterization of novel mGluR and mAChR subtype-specific ligands for the ongoing development of novel hit and lead molecules and preclinical efficacy for potential clinical candidates for CNS disorders. Several preclinical drug candidates have advanced from these efforts to clinical collaborations with pharmaceutical companies, including Johnson and Johnson, Bristol Myers Squibb, AstraZeneca, Lundbeck Pharmaceuticals, and others. More recently, as Director for Development at the VCNDD, I have coordinated the successful bench to bedside translation of the clinical drug candidate VU319 from IND-enabling studies into current Phase I clinical trials at VUMC for the treatment of cognitive impairments in AD. To date, I have received funding from the Barrus Foundation, Autism Speaks Foundation, NIMH, NIDA, and NIA. I has authored and/or co-authored more than 120 peer-reviewed manuscripts and served as mentor and/or co-mentor for over 30 graduate students, postdoctoral fellows, and undergraduates that have advanced to top medical and graduate training programs and leadership positions in both academia and industry.
    *     *     *
---