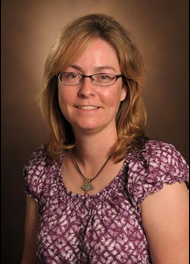 Colleen M. Niswender, Ph.D.
Associate Professor of Pharmacology

---
: 1215-D Light Hall
23rd Avenue at Pierce Avenue
Nashville, Tennessee - 37212-6600
Research Description
I am an associate professor of Pharmacology and also currently serve as the Warren Director of Molecular Pharmacology for the Warren Center for Neuroscience Drug Discovery (WCNDD). My work focuses on high throughput screening, assay development, and in vitro pharmacology experiments to investigate the effects of novel modulators on cellular signaling pathways. I have been or am currently involved in many of the main WCNDD collaborations, including those partnered with Neumora, Acadia, Boehringer-Ingelheim, the William K. Warren Foundation, and the NIH. Two of our projects have progressed to clinical trials. Most recently, I have initiated studies around neurodevelopmental disorders such as Rett syndrome, Pitt Hopkins syndrome, and Neurofibromatosis Type 1, and we are actively searching for new treatments for these disorders. I am also working on RNA editing projects as a new therapeutic strategy for the treatment of brain diseases.
    *     *     *
---