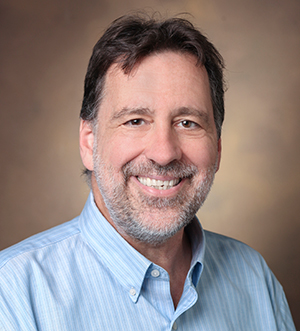 P. Jeffrey (Jeff) Conn, Ph.D.
Research Professor, Pharmacology

---
Background
Dr. Conn is the Lee E. Limbird Professor of Pharmacology at Vanderbilt University and Director of the Warren Center for Neuroscience Drug Discovery At Vanderbilt University. He received the Ph.D. degree from Vanderbilt in 1986 and pursued postdoctoral studies at Yale University before joining the faculty at Emory University in 1988. Dr. Conn served as head of the Department of Neuroscience at Merck and Company (West Point, PA) from 2000 – 2003 then moved to Vanderbilt as founding director of the VCNDD. Dr. Conn served as Editor in Chief of Molecular Pharmacology, on editorial boards of multiple other journals, and Scientific Advisory Boards of multiple foundations and companies. He has received numerous awards for his translational research.
Research Description
The primary focus of research in the Conn laboratory is to develop a detailed understanding of the cellular mechanisms involved in regulating signaling through identified brain circuits that are impacted in neurological and psychiatric disorders and insights that this may provide for development of novel therapeutic strategies. The primary mission of the VCNDD under Dr. Conn's leadership is to build on fundamental breakthroughs in neuroscience to develop novel treatment strategies for brain disorders. His lab focuses specific efforts on metabotropic glutamate receptors and muscarinic acetylcholine receptors and the roles of individual receptor subtypes in regulating brain function. He pioneered discovery and characterization of allosteric modulators of G protein-coupled receptors (GPCRs), which represents a fundamentally new area that is impacting all GPCR research. Dr. Conn builds on these advances in to develop novel treatments for schizophrenia, Parkinson's disease, and other CNS disorders. These efforts have generated multiple drug candidates that are advancing to clinical development at Vanderbilt and in collaboration with pharmaceutical companies, including Johnson and Johnson, Bristol Myers Squibb, AstraZeneca, and others. These represent novel approaches with potential for providing fundamental advances in patient care.
   *    *    *
---