2019 ASPIRE on the Road is here!
The much anticipated announcement of the 2019 ASPIRE on the Road is here!  We are off to San Diego, CA  April 24-26!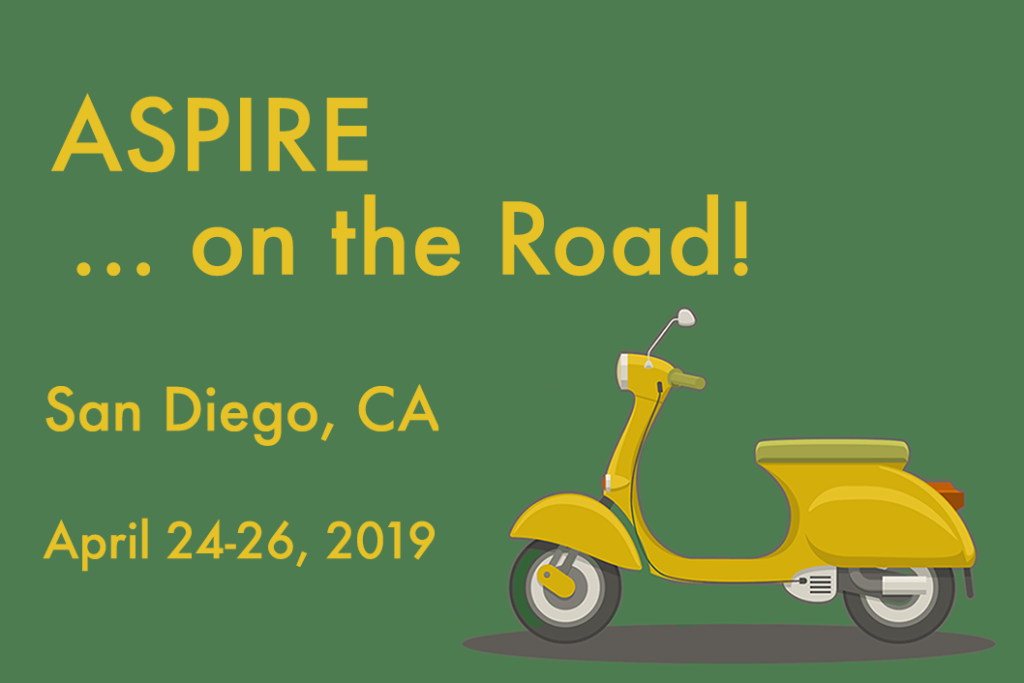 We will spend time with San Diego-area biotechnology and pharma companies learning about career paths, hearing from key leadership, touring the facilities, and meeting with alumni.
A maximum of ten trainees will be selected to attend. Travel costs and accommodations will be covered by the ASPIRE Program for those selected to participate.
Eligibility Requirements:
Applicants must be a current Vanderbilt University graduate student or postdoctoral fellow
**PhD students who entered graduate school through the IGP, QCB, CPB, MSTP, or IMSD must have passed their qualifying exams before the application deadline.
Applicants must hold U.S. citizenship or dual citizenship between the US and another country.
Applicants must be able to attend the full site visit to San Diego, from April 24-26, 2019; this will require departure from Nashville very early on Wednesday, April 24.
DEADLINE to APPLY:  Wednesday, January 30 at noon

To submit your application (detailed directions are within the survey monkey form):

Complete the online form found at this link: https://www.surveymonkey.com/r/AOTR2019SanDiegoApp
Email your current CV or resume highlighting academic accomplishments and other experiences relevant to this event to bret.career.development@vanderbilt.edu with subject line "ASPIRE on the Road Application"
Email your cover letter (1 page max) describing your interest in a research and development career in the biotechnology or pharma industry, what types of relevant career development activities you have participated in prior to this, and what you hope to gain from such an experience to  bret.career.development@vanderbilt.edu, with subject line "ASPIRE on the Road Application"

For more information about the agenda and alumni happy hour, please visit our website (we are still building the program):
https://medschool.vanderbilt.edu/career-development/ahttps://medschool.vanderbilt.edu/career-development/aspire-on-the-road-spring-2019-san-diego-ca/spire-on-the-road-spring-2019-san-diego-ca/