ASPIRE Trainees Fly to San Diego
By Lorena Infante Lara, PhD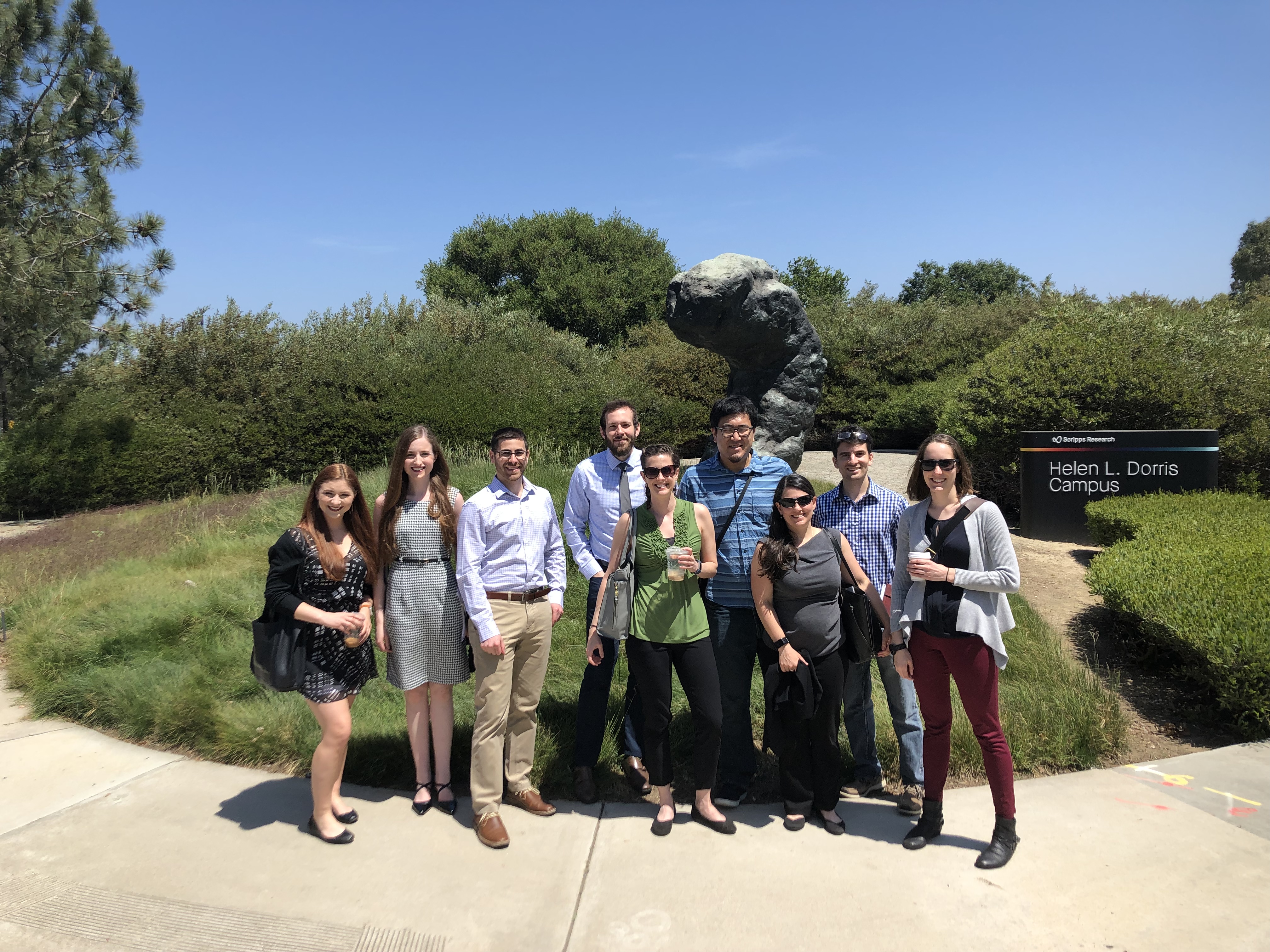 La Jolla, San Diego, CA, is home to a sizable life sciences cluster, housing over 1,200 life sciences companies and more than 80 independent and university-affiliated research institutions. For trainees interested in developing a career in the biotech or pharmaceutical industries, La Jolla is a networking and informational gold mine – if they can get there.
The ASPIRE Program prides itself on providing career exploration and development opportunities to trainees that would not normally be available to them. Last month, ASPIRE on the Road took 12 trainees to La Jolla to visit 6 pharma and biotech companies, where they met and interacted with industry postdocs, research scientists, and executives, many of them Vanderbilt alumni. These interactions afforded the trainees the opportunity to learn first hand what it is like to work in this sector, and to get informed on whether or not that path is for them.
Over a period of two days at the end of April, the nine graduate students and three postdocs visited Fate Therapeutics, Sirenas, Biocom, Janssen, the Eli Lilly Biotechnology Center, and Illumina, as well as the start-up incubator JLABS. The trainees had the opportunity to interact with many of the alumni they met during the company tours in a more informal setting during a happy hour, which also brought together many San Diego-area biomedical sciences alumni working in a variety of industries including academia, consulting, business, and more.
Also on the trip were Ashley Brady, Assistant Dean of Biomedical Career Engagement and Strategic Partnerships; Larry Marnett, Dean of Basic Sciences; Kathy Gould, Associate Dean for Biomedical Sciences; Taylor Wood, Associate Dean of Development & Alumni Relations; and Aaron Conley, Director of Corporate and Foundation Relations.
ASPIRE on the Road is in its second iteration. The first trip occurred last spring and took trainees to Boston.