Find out more about our MSL panelist coming in September: Dawn Stults, PhD
Curious about a career as a Medical Science Liaison? Our September ASPIRE PhD Career Stories will feature 3 individuals in this field. We asked our MSL panelists some questions about their career and their path to this role.
Here we are featuring Dawn Stults, PhD. See what she had to say below and be sure to register  for their panel discussion September 6th at 10:00am in Light Hall 214!
*click on images to enlarge them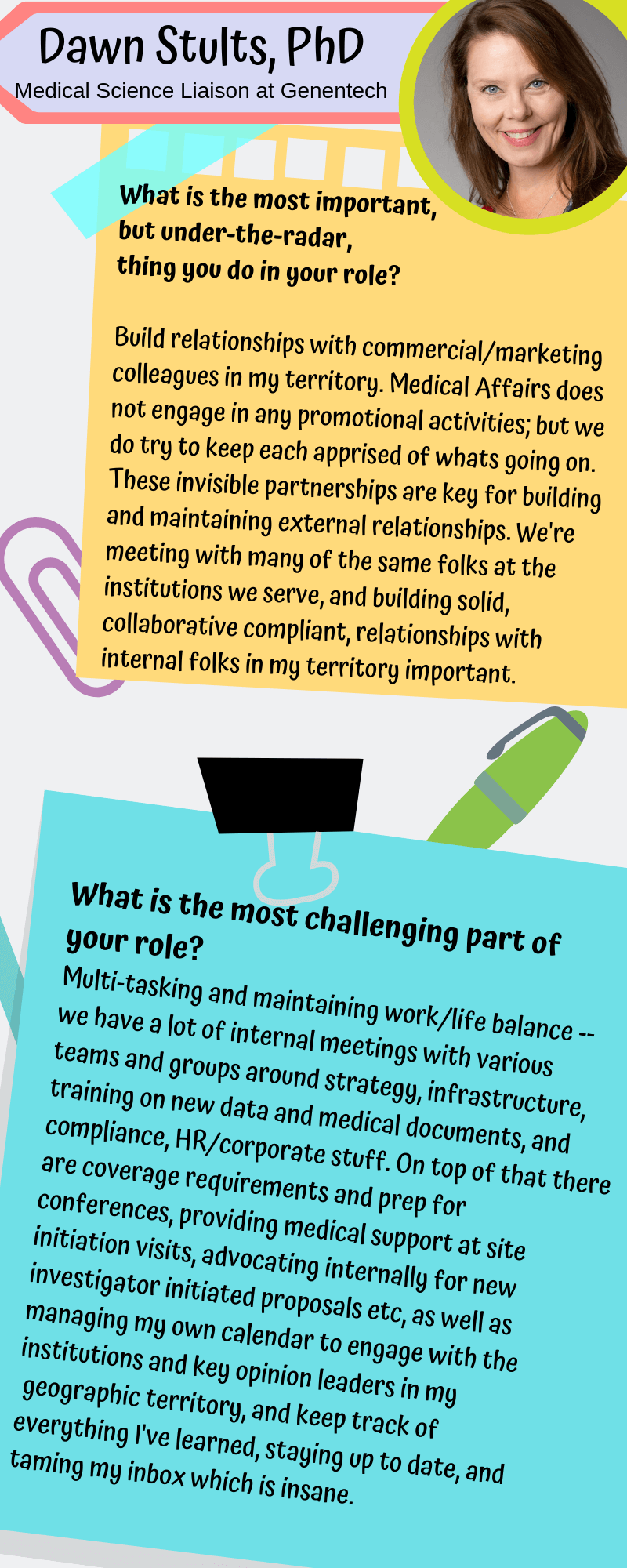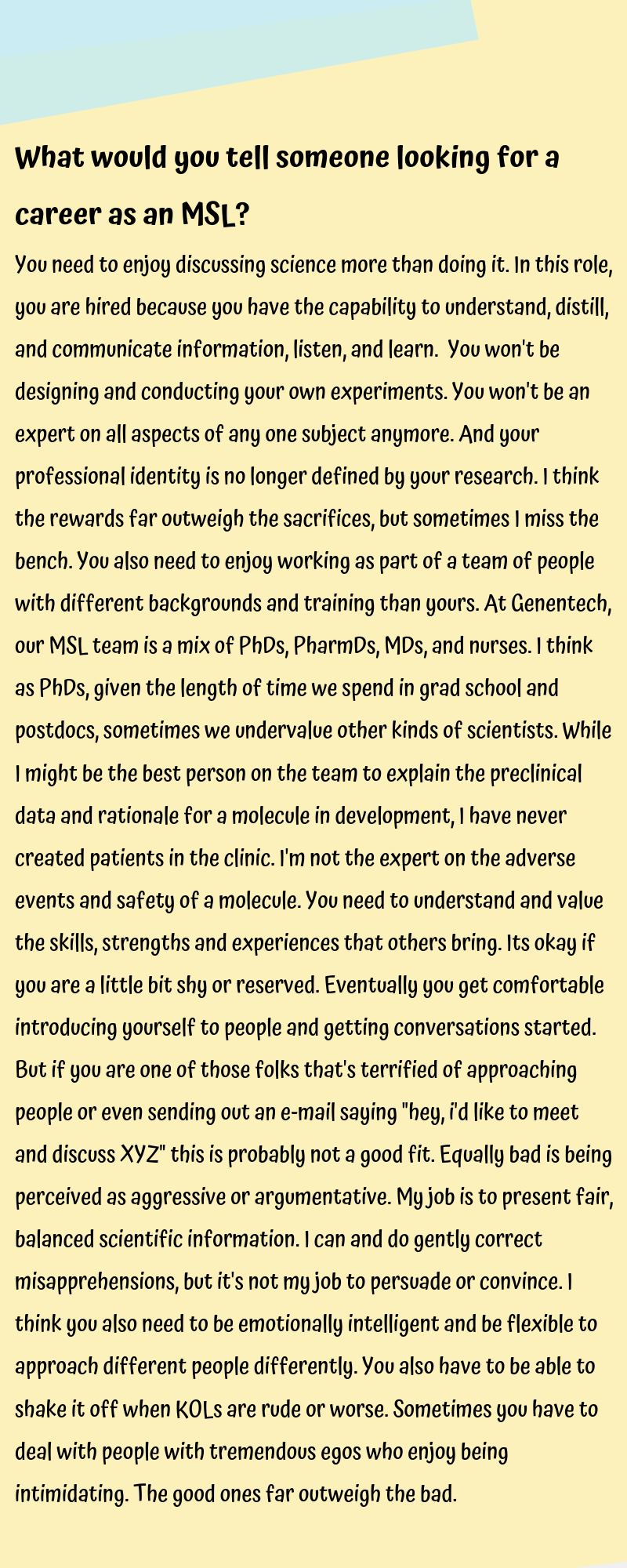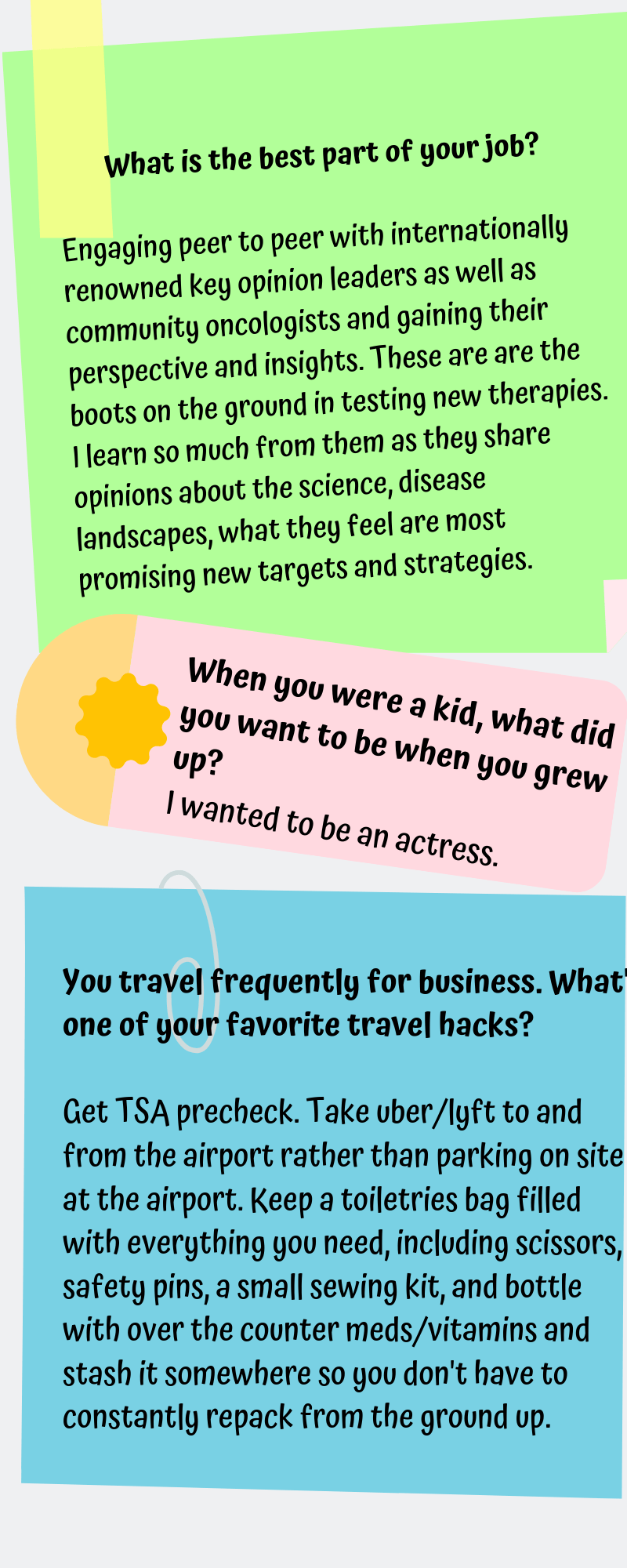 A Breakdown of a Typical Day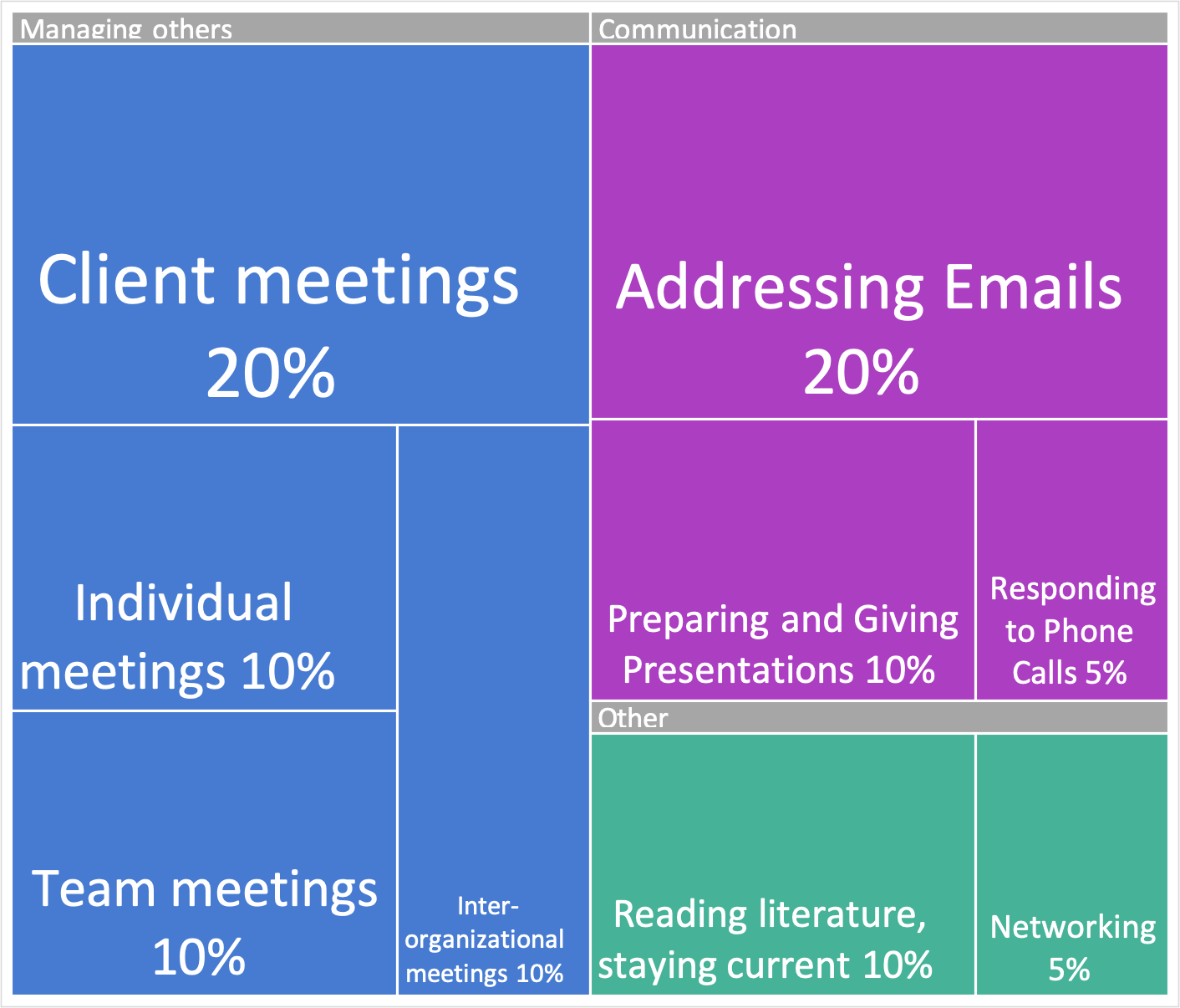 Major Steps in her Career Path