The Final Chapter: BEST Book Published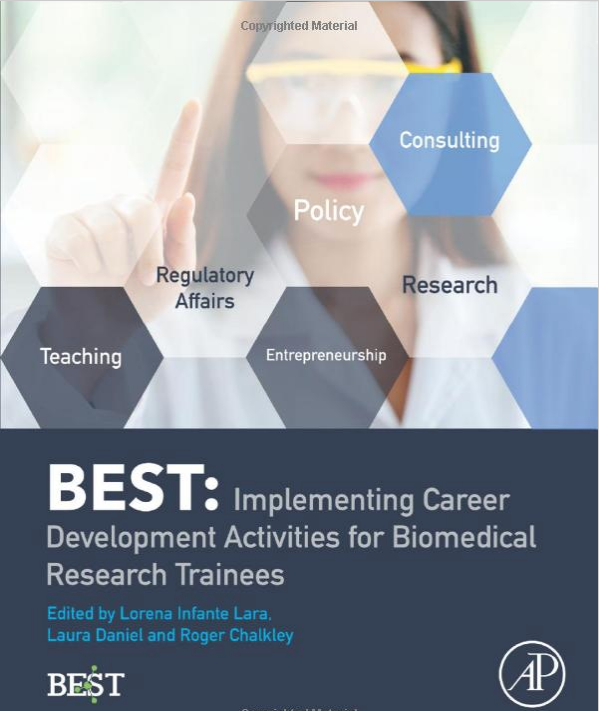 This fall, the story of the NIH BEST Consortium was finally complete. All 17 institutions gathered tales of their success, and Vanderbilt served as the main facilitator and author of this compendium.
BEST: Implementing Career Development Activities for Biomedical Research Trainees provides an instructional guide for institutions wanting to create, supplement, or improve their career and professional development offerings. Each chapter provides an exclusive perspective from an administrator from the 17 Broadening Experiences in Scientific Training (BEST) institutions. The book can aid institutions who train graduate students in a variety of careers by teaching faculty and staff how to create and implement career development programming, how to highlight the effectiveness of offerings, how to demonstrate that creating a program from scratch is doable, and how to inform faculty and staff on getting institutional buy-in.
Roger Chalkley, Laura Daniel, and Lorena Infante Lara served as editors of the collaboration and wrote the introduction. Kathy Gould, Kim Petrie, Ashley Brady, and Kate Stuart co-wrote the ASPIRE chapter, "Vanderbilt's ASPIRE Program: Building on a Strong Career Development Foundation to Change the PhD-training culture."
Check out details of the book and how to order here.