Future Directions: Tech Transfer with Tom Utley, PhD
This article was originally published in Results & Discussion, Issue 4, Fall 2016.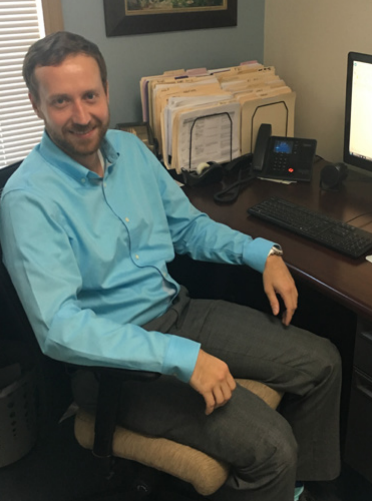 By Marilyn E. Holt, Graduate Student
Thomas Utley, Ph.D., views science from the top of a metaphorical mountain. As a member of the licensing department at the Vanderbilt Center for Technology Transfer and Commercialization, Dr. Utley works directly with inventors to get Vanderbilt inventions on the market. Working at the intersection of science, business, and law in this way allows him to take the "10,000 foot view" of science as he facilitates the commercialization of emerging technologies. While Dr. Utley is no longer personally investigating potential therapeutics, as during his graduate and postdoctoral training at Vanderbilt University, he still utilizes his scientific education to effectively communicate with scientists and cogently translate scientific concepts for companies. When discussing his career beyond the laboratory, Dr. Utley commented that, "People are starting to recognize that a Ph.D. is not just for working at the bench; it can be applied in a number of different ways." Here, we take a peek into a day in the life at the technology transfer office.