Tennessee Brewer Uses Scientific Principles to Elevate Beer Creation Process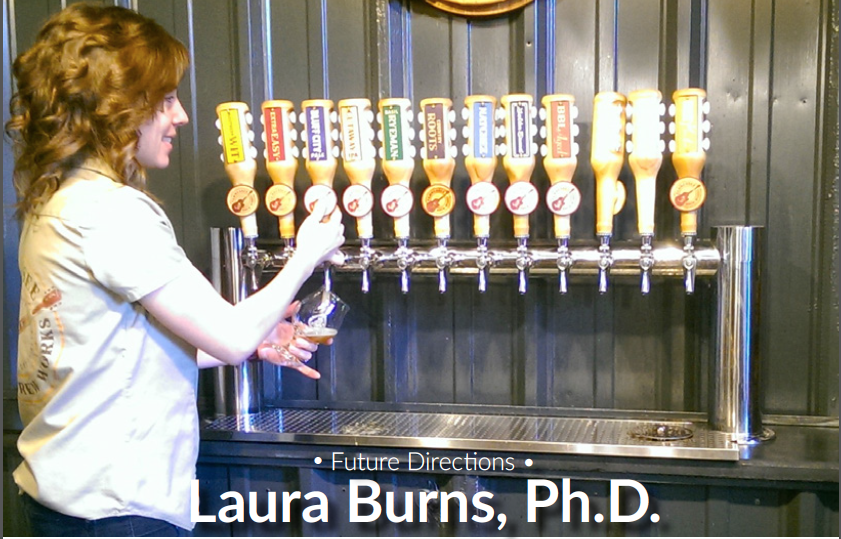 This article was originally published in Results & Discussion, Issue 3, Spring 2016.
By Andrew Wiese, Graduate Student
Cell biologist turned brewmaster, Dr. Laura Burns, left an academia-centered career path three years ago for the opportunity to pursue her passion for fermentation and beer creation. Taking advantage of a unique opportunity, Dr. Burns turned a side project of establishing the laboratory and yeast program at Tennessee Brew Works into a full-time position as the company's Brewmaster and Director of Quality Assurance. Dr. Burns credits her time at Vanderbilt University for helping her create a yeast program that is unique to Tennessee Brew Works. Instead of "praying to the yeast gods," Dr. Burns' scientific expertise has informed the creation of a tight, consistent fermentation process that ultimately improves and differentiates the product from competitors. Even as she is raising the profile of Tennessee Brew Works in the Nashville brewery scene, Dr. Burns finds ways to combine her work with her other interests. This is most evident in the yoga class hosted weekly at Tennessee Brew Works known as "The Hair of the Downward Dog." Recently, Dr. Burns allowed the BRET Results and Discussion Newsletter to document a day in her life….