ASPIRE Internship: Health Economics and Outcomes Research Intern, Decode Health/iQuity Labs, Inc., Remote, Nashville, TN
ASPIRE Internship Opportunity:
Health Economics and Outcomes Research Intern (Computational Biology/Data Science)
Joint internship position with both IQuity Labs, Inc. and Decode Health, Inc.
(remote) Nashville, TN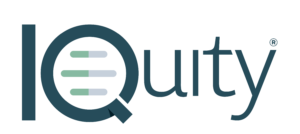 Reports to:
Eric Thrailkill, Advisor, Decode Health & IQuity Labs,
 This is a joint internship position with both IQuity Labs, Inc. and Decode Health, Inc.
Decode Health
Decode Health uses AI and machine learning to create actionable, predictive insights that enable care earlier, leading to improved outcomes and lower costs. With a focus on chronic disease management, COVID-19, and the impact of COVID-19 on chronic disease outcomes, Decode Health's predictive insights drive actions to reduce future disease risk and adverse events. Stakeholders, including payers, laboratories, and care managers understand who to target for testing and other clinical interventions and why. Decode Health's solution is easily deployed and uses multiple types of public health and clinical data including insurance claims, electronic health records, and testing results. Given that 80% of a person's health is driven by social, physical and environmental factors, Decode Health combines clinical and social determinants of health data to provide context for predictions in order to understand the factors that influence disease risk and outcomes.
IQuity
IQuity, Inc. uses genomic datasets to detect and monitor chronic disease. At IQuity, we developed game- changing blood tests using RNA data (genomic) to accurately identify autoimmune disease earlier than current, conventional testing methodologies. The application of data science and machine learning is the core of our business and drives our technological development.
Position Description:
At Decode Health and IQuity we are seeking a creative, highly motivated Health Economics and Outcomes Research Intern to join our existing team utilizing population health research to assist in building economic models associated with early and accurate disease and disorder prediction. A variety of data sources are currently utilized, including genomic data from peripheral whole blood, social determinants of health information, and population-level datasets ranging from insurance claims to real-time patient surveys. This data leads to predictive results with population and economic benefits to individuals with certain chronic conditions.
Specific Objectives/Tasks:
Understand and embrace the ongoing development of analysis pipelines leveraging Decode and IQuity's existing framework to perform descriptive and predictive studies using genomic and population health data. Develop economic models reflective of the healthcare cost efficiencies associated with the early detection of certain autoimmune and chronic conditions. The ideal candidate will be able to lead or contribute to the following objectives within both companies:

Population case studies: Data visualization, storytelling, and report development for multiple data use cases and patient populations. Current disease focus areas are chronic disease and viral respiratory illnesses, including COVID-19.
Recurring activities: Collaboration to enhance standard visualization processes, economic models, and population models.
New data research: Identifying novel research and case studies of applied ML/AI to early and accurate identify and diagnose complex chronic conditions.
Applicants will need to be familiar with the AutoML framework that already exists at IQuity/Decode to construct predictive models. Use of R/Python or similar software packages to enhance ongoing analysis efforts in autoimmune datasets and chronic disease population datasets are welcomed.
Communicate findings to leadership to ensure successful development of population health models relative to IQuity/Decode customer relationships and ongoing business development efforts.
Participate in weekly data team interactions.
Desired Skills and Experience:
Candidates with >2 years' research projects leveraging this expertise should be highlighted on the submitted resume.
Familiarity with machine learning methods (SVMs, boosting methods, etc). Applicants should highlight relevant knowledge of these platforms on their resume.
Applicants should be proficient in MS Word, MS Excel, and MS PowerPoint
Applicants must have a strong grasp of the English language in spoken and written form.
Applicants must submit and pass a background check and sign Non-Disclosure and Non-Compete Agreements with IQuity and Decode Health.
Work Environment:
This will be a virtual position due to the ongoing COVID-19 pandemic. Decode Health and IQuity's offices are located behind Union Station in downtown Nashville.
Decode Health and IQuity offer a unique and dynamic work environment that is fast-paced yet affords significant flexibility. For that reason, employees at both companies need to be highly self-motivated and proactive at identifying and taking responsibility for tasks. Extension of an internship offer implicitly implies that we consider an individual to be capable of thriving in such a versatile and unique work environment.
Internship Details
Internship start date is flexible. Candidates will be evaluated on a rolling basis. Estimated start date will be mid-April 2021 continuing through early summer 2021 (flexible; approx. 12 weeks; option to extend pending review).
Internship is paid, part-time (8-10 hours per week, more hours possible as desired by candidate).
Applications due by noon, Thursday, April 8, 2021
To apply:
Your information will then be passed along to the organization and they will contact you directly to schedule an interview.
Please review ASPIRE Internship FAQs: Found here
For further questions, please contact Ashley Brady (ashley.brady@vanderbilt.edu).
Eligibility requirements
Applicants must be a current Vanderbilt University PhD student or a current postdoctoral fellow.
All PhD students must have completed all coursework for their degree prior to the start of the internship.
Biomedical PhD students must also have passed their qualifying exams before the application deadline.
Students and postdocs may not participate in more than one internship at a time.  More than one application may be submitted at a single time, but only one position can be accepted.
If you are not in a department supported by the BRET office, we will also require that you complete a form guaranteeing PI approval to participate in this program.  Please contact Ashley Brady at ashley.brady@vanderbilt.edu for more information.
If you are an international student or postdoctoral fellow, your visa status may affect your work eligibility. Please contact Ashley Brady (ashley.brady@vanderbilt.edu) to discuss this further.