2021 ASPIRE Career Symposium: Advocating Panel

ADVOCATING PANEL
Friday, May 7
9:00-10:00am CST
Zoom Webinar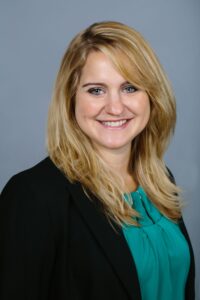 Dr. Denise Zannino Childree, PhD, Science Policy and Communications Strategist, National Science Foundation (NSF)
Dr. Denise Zannino Childree, PhD is a Science Policy and Communications Strategist at the National Science Foundation. In this capacity she is responsible for internal communications and strategic visioning, special projects for the Office of the Director, project management for special events such as press conferences and symposiums, and general science outreach and communications projects. Prior to this role Denise was an AAAS Science & Technology Policy Fellow in the same office. Denise earned her Ph.D. in neuroscience from Vanderbilt University, and a BS in biology and psychology from James Madison University. She is passionate about utilizing her scientific background and experience in biomedical research to communicate science to a varied range of audiences including the public, media, and other scientists, and to promote scientific programs, outreach, and awareness. In her spare time Denise enjoys hiking, traveling, cooking, and photography with her husband and son.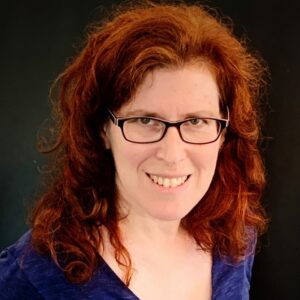 Dr. Julie E. Fischer, PhD, Senior Technical Advisor for Global Health, CRDF Global
Dr. Julie E. Fischer is the Senior Technical Advisor for Global Health at CRDF Global, an independent non-profit organization that works to empower people and programs to prevent, detect, investigate, and mitigate disease threats worldwide.  Prior to joining CRDF Global, Dr. Fischer served as the Director of the Elizabeth R. Griffin Program and an Associate Research Professor in the Department of Microbiology and Immunology at Georgetown University, where she led a multidisciplinary team to promote evidence-based biosafety and biosecurity practices, and to help partner nations strengthen their capacities to detect and respond to disease threats. Dr. Fischer previously co-directed multi-disciplinary teams in the Milken Institute School of Public Health at the George Washington University and at the Stimson Center, and served as a microbiologist with a Thai-U.S. collaboration aimed at strengthening Thailand's capacities to identify and control emerging infections of regional and global significance.
Dr. Fischer is a former Council on Foreign Relations International Affairs Fellow and American Association for the Advancement of Science (AAAS) Congressional Science & Technology Fellow. Dr. Fischer completed postdoctoral training at the University of Washington and Seattle Biomedical Research Institute after receiving a Ph.D. in Microbiology and Immunology from Vanderbilt University.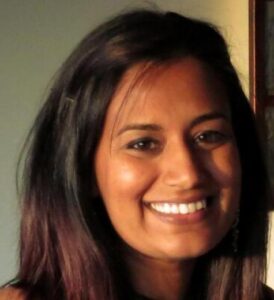 Dr. Shobhana Gupta, MD PhD, Open Innovation and Community Applications Manager, Applied Sciences Program, NASA Earth Science Division
Shobhana Gupta is a physician scientist and currently serves as the Open Innovation and Community Applications manager with Earth Science Division's Applied Sciences Program at NASA Headquarters. Shobhana manages crowdsourcing activities including prize competitions to invite talents and experiences outside of the NASA community for the discovery and development of applications of Earth observations for decision-making. She also supports the advancement and scaling of new ideas, products and services developed with the Applied Sciences Program, as well as community-based projects to address societal challenges through collaborations between community experts, policy- and decision-makers and subject matter experts in Earth science.
Shobhana has been with NASA for 5 years. Prior to her current role, Shobhana served as the American Association for the Advancement of Science's Science and Technology Policy fellow in NASA's Health and Air Quality Applied Sciences Program from 2015 to 2017, assisting program leadership with management of funded projects and activities for the Group on Earth Observations' Health Community of Practice.
During her fellowship, Shobhana also served as the Earth Category lead in the 2016 hackathon event for NASA's International Space Apps Challenge Program — the world's largest hackathon. She then served as the program manager for the entire Space Apps Challenge Program for the 2017 hackathon event. Shobhana's work with Space Apps was recognized in 2016 with the NASA Team Excellence Award, and in 2017 with the NASA Team Excellence Award and the NASA Blue Marble Award. Currently, Shobhana continues to serve as a member of the Space Apps Challenge Leadership Team to engage the brightest and most creative minds around the world to help solve problems in space and on Earth.
Shobhana completed her medical and graduate training at Vanderbilt University School of Medicine in the Department of Microbiology and Immunology, where she used nuclear magnetic resonance spectroscopy to investigate the structure and function of ArsR, a transcription factor that regulates gene expression in Helicobacter pylori. Shobhana trained as a postdoctoral fellow at Yale University School of Medicine in the Department of Neurology, where she used confocal and in vivo two-photon microscopy to understand mechanisms regulating local cerebral blood flow coupling to neuronal activity and their disruption in neurovascular pathologies.