2021 ASPIRE Career Symposium: Managing Panel

MANAGING PANEL
Friday, May 7
1:30-2:30pm CST
Zoom Webinar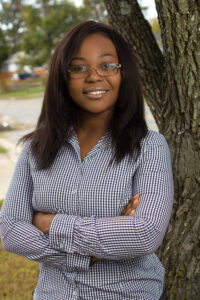 Dr. Zusi Andrews, PhD, Biologist and Medical Writer, NIH/NCI
Dr. Zusi Andrews, PhD, is a trained biologist and medical writer for the NIH (NCI). As a medical writer and science communicator, she is responsible for managing clinical trial protocols and writing scientific manuscripts about cancer research. Prior to NIH, she previously served as a lead scientific reviewer with the FDA. Dr. Andrews reviewed pre-market medical device submissions and performed post-market actions including recalls, premarket approval (PMA) annual report, and 30-day notices to protect consumers. Prior to her regulatory position Dr. Andrews served as a research fellow for the FDA and as a postdoctoral fellow in the NIH (NIAID) Intramural Research Program performing public health-related research. Dr. Andrews received her PhD in Biological Sciences at Vanderbilt University and her Bachelor's in Biology from the University of Maryland Eastern Shore.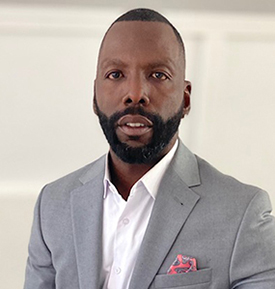 Dr. Trenis Palmer, PhD, Senior Clinical Research Associate, Inhibrx, Inc
Dr. Trenis Palmer is the Senior Clinical Research Associate for Inhibrx, Inc. Dr. Palmer is a biomedical sciences PhD and clinical research professional possessing extensive non-clinical and clinical research expertise, including non-clinical experience in tumor cell invasion and metastasis and clinical research experience in Phase I-III clinical trials with a thorough understanding of International Conference on Harmonization Good Clinical Practice (ICH-GCP) guidelines. Dr. Palmer has a proven track record of meeting timelines and driving study progress as his past experience includes clinical research roles with IQVIA and Caritas Clinical Consulting. Dr. Palmer received is PhD in Pathology at Vanderbilt University with Dr. Andries Zijlstra and completed his Postdoctoral Fellowship at University of California San Diego with Dr. Jing Yang.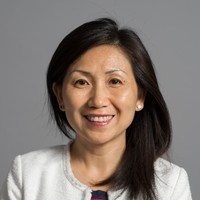 Dr. Sara Yin, PhD, Senior Director of Access Marketing, Epizyme
Dr. Sara Yin, PhD, is the Senior Director of Access Marketing at Epizyme. She currently leads the TAZVERIK launch strategy execution as well as a few high impact initiatives. Prior to her time at Epizyme, she spent over four years with EMD Serono as the product launch lead for MAVENCLAD, responsible for development and execution of launch access strategy in both US and ex-US markets. She supported the assessment of several business development opportunities in oncology and immunology. Dr. Yin received her PhD in Pharmacology from Vanderbilt University and her MBA from MIT Sloan School of Management.