2021 ASPIRE Career Symposium: Educating Panel

EDUCATING PANEL
Friday, May 7
10:30-11:30am CST
Zoom Webinar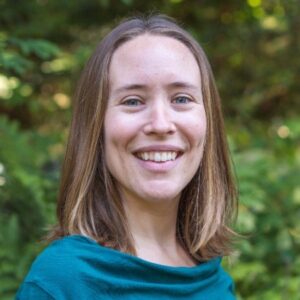 Dr. Emily Dilger, PhD, Chief Education Officer, Ignited
Dr. Emily Dilger is the Chief Education Officer of Ignited, a non-profit focused on teacher professional development. Teachers are given paid STEM workplace experiences in industry and research, fully immersed in workplace culture and real-world application of skills, and coached to incorporate the learning into their classrooms. Previously, Dr. Dilger worked as the Bay Area Ecosystem Lead for the California Academy of Sciences, designing and leading networks, fostering and maintaining relationships with 50+ Bay Area organizations. During her time in the DC area, she served as the Public Outreach Manager for the American Society for Microbiology and the Society for Neuroscience, where she managed the public education website BrainFacts.org and coached scientists to communicate their science in creative ways. Dr. Dilger received her PhD in Neuroscience from Virginia Commonwealth University School of Medicine and her BS in Biology from Mary Washington College.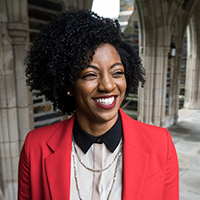 Dr. Johnna Frierson, PhD, Assistant Dean of Graduate and Postdoctoral Diversity and Inclusion, Duke University School of Medicine
Dr. Johnna Frierson serves as Assistant Dean of Graduate and Postdoctoral Diversity and Inclusion at the Duke University School of Medicine. She directs the IDEALS office (Inclusion, Diversity, Equity, Advancement, and Leadership in the Sciences) which expands and enhances the School of Medicine's diversity and inclusion initiatives for graduate students and postdoctoral appointees working in biomedical research. She and her team partner with basic science departmental faculty and leaders to cultivate a strong and supportive community for underrepresented PhD students and postdoctoral appointees, developing and implementing pertinent professional development activities and academic and wellness programs in collaboration with the School's Office of Diversity and Inclusion.
Dr. Frierson was the founding director of the Office of Diversity and Inclusion at the Pratt School of Engineering, where she has served for almost four years. She obtained her undergraduate degree in Biology at Furman University in Greenville, SC, and received a PhD in virology in the Department of Microbiology and Immunology at Vanderbilt University. She completed her postdoctoral training at UNC-Chapel Hill School of Medicine. In her role at Pratt, Dr. Frierson provided leadership in developing and implementing practices to enhance recruitment and retention of underrepresented groups at the student, faculty and staff levels, and to foster greater inclusion of diverse groups and viewpoints in the academic community.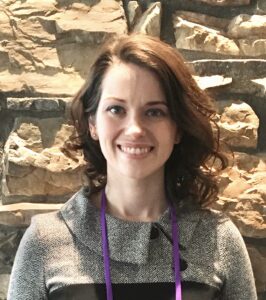 Dr. Whitney Holden, PhD, Life Science Specialist, Arkansas School for Mathematics, Sciences, and the Arts
Dr. Whitney Holden earned her Ph.D. in Microbiology and Immunology from Vanderbilt University, where she also held a Graduate Research Fellowship from the National Science Foundation. At the Arkansas School for Mathematics, Sciences, and the Arts (ASMSA), she teaches biology courses while mentoring students in independent research. Holden is known for her use of innovative practices and technologies in the classroom, and was recently awarded the inaugural Innovative Teacher Award from the National Consortium of Secondary STEM Schools. Under her mentorship, four of Holden's research students have been invited to compete at the International Science and Engineering Fair since 2017 and many more have earned recognition at regional and state science fairs. In serving as co-director of the Advanced Biology Plus program, Holden provides training, curriculum, and equipment to approximately 40 AP Biology teachers across the state of Arkansas. Participation in this program has resulted in significant gains in test scores for participating schools and more college credit earned for participating students. As co-director of the Arkansas Summer Research Institute, Holden has built a training program that teaches technical skills like electrophoresis and programming languages, while also focusing on essential professional skills like entrepreneurship and networking. The strength of this program has led to it being used as a model for the implementation of similar programs in other states. Committed to freely accessible educational materials, Holden also runs a YouTube Channel, Biology Professor, with 4 million views and almost 50,000 subscribers, and partners with the Multimedia Educational Resource for Learning and Online Teaching (MERLOT), a repository for open educational resources curated by expert educators from various disciplines.