Employer Info Session: Poly-Med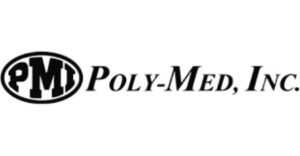 Join us for an Employer Information Session with Poly-Med on June 24, 11:30am, via Zoom.
Co-sponsored by the BRET Office of Career Development ASPIRE Program and the Vanderbilt Career Center.
Poly-Med is the leading developer of bioresorbable polymers and fibers. We help innovative medical device companies focused on improving patient outcomes. Poly-Med designs, develops and manufactures superior materials to get customer products to market in the most efficient manner with the greatest improvement to quality of life. Located in Anderson, South Carolina, Poly-Med, Inc. has been recognized as a leader in the industry for over 20 years. Poly-Med continues to grow in a multitude of medical device modalities. Our novel materials are key in actively enabling products ranging from vascular stents, hernia meshes, dental delivery systems, dental hygiene, and a variety of wound closure applications in the worldwide medical device market.
VU alumnus Corey Seacrist, PhD, as well as Seth McCullen, PhD, will be representing Poly-Med at the event.
Dr. Corey Seacrist is an Account Manager at Poly-Med, where he interfaces with external clients to understand/communicate client needs and acts as a project manager internally to coordinate production process improvements and new product development efforts. Dr. Seacrist graduated from Vanderbilt University with a PhD in pharmacology in 2020 and moved to Greenville, SC to begin working at Poly-Med. Additionally, Dr. Seacrist completed an MBA prior to graduate school at VU and sought a career to combine skills sets in biomedical sciences and business administration.
Corey.seacrist@poly-med.com
Dr. Seth McCullen is the Client Delivery Manager at Poly-Med, where he is responsible for overseeing production of all products and new product development efforts for external clients. Dr. McCullen and his teams have overseen the transfer of ten (10) medical devices into the US and European marketplaces and are able to provide support from technical concept to product transfer. Dr. McCullen graduated from a joint program between UNC Chapel Hill and North Carolina State University with a PhD in biomedical engineering in 2009. Additionally, Dr. McCullen completed a post-doctoral fellowship at Imperial College London and taught as an Adjunct Professor at Anderson University, prior to his transition into industry. Dr. McCullen holds Adjunct Professorship at Clemson University in the Department of Material Science and Engineering and his research interests lie in the development of resorbable scaffolds for musculoskeletal tissues.
For questions about the event, please contact Kate.Stuart@vanderbilt.edu. We encourage you to be present and share your camera during this Zoom opportunity.