L'Oreal USA For Women in Science Fellowship
The L'Oréal USA For Women in Science fellowship program awards five women postdoctoral scientists annually with grants of $60,000 each for their contributions in Science, Technology, Engineering and Math (STEM) fields and commitment to serving as role models for younger generations.
The For Women in Science program was created out of a simple belief: the world needs science, and science needs women because women in science have the power to change the world.
The program is the U.S. component of the L'Oréal-UNESCO For Women in Science International Fellowships program. Celebrating its seventeenth year in the U.S., the For Women in Science program has awarded 85 postdoctoral women scientists over $4 million in grants.
L'Oréal USA partners with the American Association for the Advancement of Science (AAAS) to manage the program's application and peer-review process. Each year, the program attracts talented applicants from diverse STEM fields, representing some of the nation's leading academic institutions and laboratories.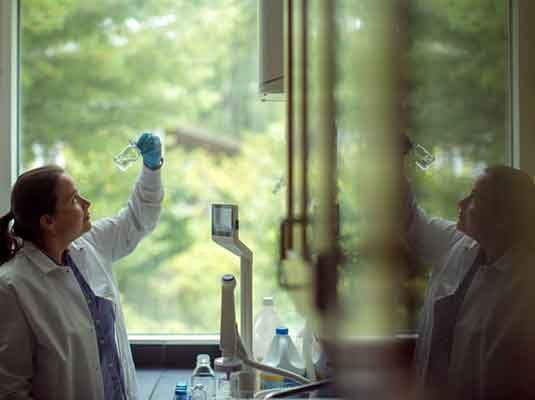 The eligibility criteria are as follows:
Must have a conferred PhD and have started in a postdoctoral research position by January 29, 2022
Must maintain the status of postdoctoral researcher throughout the fellowship year
Must be American born, naturalized citizen or permanent resident
Must be affiliated with a U.S. based academic or research institution
Must plan to conduct their postdoctoral studies and research in the U.S.
Must be involved in basic research in the life and physical/material sciences, engineering & technology, computer science and mathematics
Cannot be in a faculty position
Must commit to at least twenty hours of activity in support of women and girls in science (e.g. mentoring, classroom visits, media, events)
Must be available the week of November 14, 2022 for the For Women in Science Awards Week
The Selection Process
To ensure that the candidates who are selected represent scientific excellence, the program utilizes a two-phased application review process.
In the first round, applications are evaluated by experienced scientists in the candidates' respective fields. In the second round, a distinguished Jury of eminent scientists evaluates the top-ranked candidates and selects the five winners.