Meet the first matriculated graduate of the VUSM Short Pipeline: M1 Dominique Mosley
by Emma Mattson
Sometimes a chance conversation can change your path forever— or at least, that's what happened in M1 Dominique Mosley's story.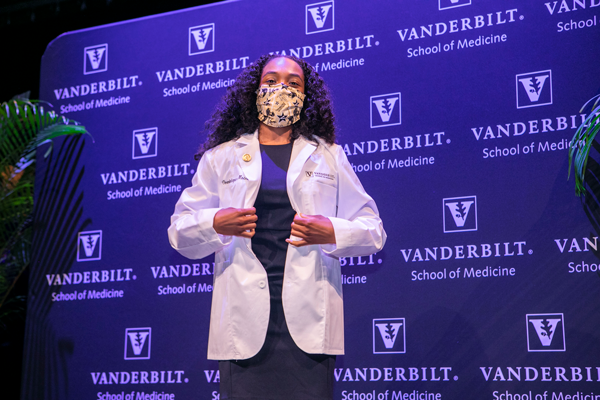 Mosley attended Spelman College, a historically Black liberal arts college for women, located in Atlanta, GA. Early on as an undergraduate, Mosley had been interested in both engineering and medicine, but a key conversation during her time at Spelman ultimately brought her to medicine, and to Vanderbilt.
"I expressed interest in both [engineering and medicine] to the pre-health adviser at my school, and we had been communicating," Mosley remembers. "But one day I went in and she [said], 'Oh, I've actually been talking to the dean of diversity at Vanderbilt Medical School, Dr. André Churchwell.'"
Mosley, originally from Philadelphia, didn't know much about Nashville or Vanderbilt. In fact, VUSM wasn't even on her radar at the time. But she told her adviser to keep her posted if anything new came out of the conversation with Dr. Churchwell.
What Mosley didn't know at the time was that the VUSM Short Pipeline was about to be born.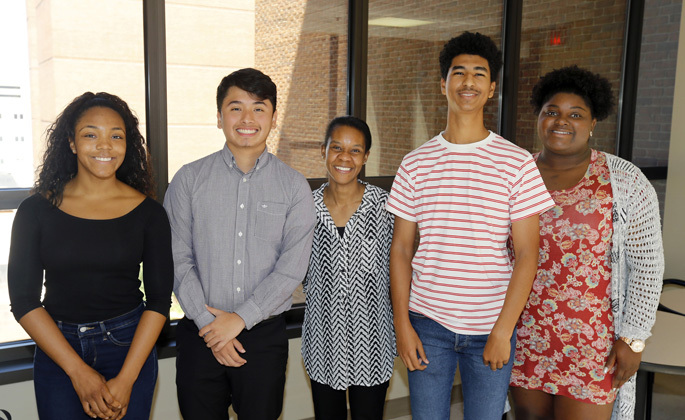 Each VUSM Short Pipeline cohort would include four students from HBCUs: one each from Morehouse College, Spelman College, Fisk University, and Berea College. Starting from their first summer of college, the students would receive academic and professional mentoring, MCAT tutoring, and a summer research lab placement at Vanderbilt.
Suddenly, things started moving very fast for Mosley. Just a few months after that conversation with her pre-health adviser, she attended an information session for the Short Pipeline program and decided to give the application a shot.
"Even from those early interactions, I couldn't have imagined how impactful the Pipeline program would be for me later on," Mosley said.
When she was accepted into the Pipeline's first cohort, Mosley was paired with Dr. Martha Shrubsole, a nutritional epidemiologist at Vanderbilt. For the next three summers, Mosley got hands-on research experience in Shrubsole's lab, while simultaneously preparing for the MCAT.
Now, three years later, Mosley's relationship with her mentor is still strong— a testament to the Pipeline's emphasis on mentorship.
"[Shrubsole] pushed me to do more," Mosley said. "'Okay, we're going to get this paper out,' or 'Okay, here's this program that I think you should apply to here.' Thanks to her, I was an American Association for Cancer Research undergraduate scholar. I got to go to their annual meeting twice and present at their meeting."
Besides research mentors, the four students in the Pipeline's first cohort also benefited from the mentorship of Dr. André L. Churchwell, the vice chancellor for equity, diversity and inclusion, and Dr. Kim Vinson, the associate dean for Diversity Affairs. Each student was also paired with a current VUSM med student mentor.
Mosley has stayed in contact with her student mentor— who is now a first-year resident —even as she graduated from the Pipeline and matriculated into med school.
Finally, of course, the cohort members had each other for support and encouragement.
"The cohort model is also really, really important: to have other people who are going through the same things that you are, especially during the MCAT process," Mosley said.
Now, as the Pipeline's second cohort graduates from college this spring, Mosley looks forward to passing along the mentorship she received to future generations of HBCU students.
"I'm looking forward to seeing more Pipeline students matriculate at Vanderbilt and reaching back in that mentorship," Mosley said.