Chapman mentor Dr. Clair and med students head initiative to change "Dixie Place" to "Vivien Thomas Way"
by Emma Mattson
This summer Chapman mentor Dr. Walter Clair and a group of med students headed an initiative to change the name of a street on VUMC's campus from "Dixie Place" to "Vivien Thomas Way."
Per M1 Alex Lupi, who collaborated on the project, the initiative originated in VUSM learning communities in the weeks following the murder of George Floyd in May 2020.
"People obviously wanted to talk about this violence and what it means to them, their families and communities," Lupi said.
As part of this community conversation surrounding violence against Black bodies, Chapman college mentor Dr. Clair spoke to the first-year students about his experiences as a Black man in medicine, Lupi remembers, and later addressed the Chapman college specifically.
"He eventually challenged us to make a discernible impact on something that was feasible to get done," Lupi said.
The question remained: how can medical students respond meaningfully, not just to the murder of George Floyd, but also to the systemic racism that pervades American systems, including academic and medical institutions?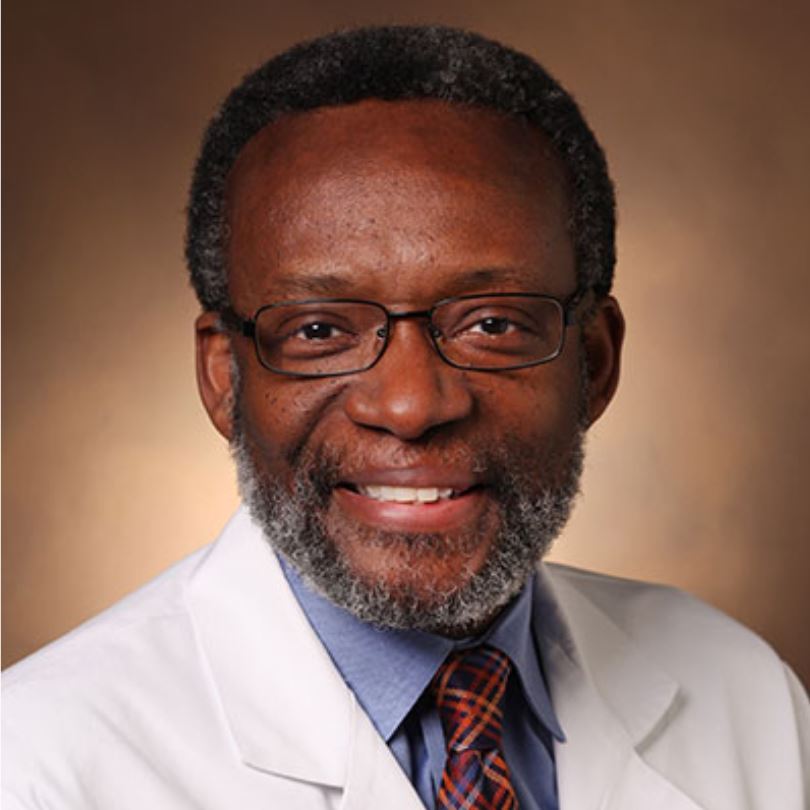 "It's easy for people to say that they feel that a wrong has occurred or something that's wrong has been ignored," Dr. Clair said. "It's a little more challenging for people to be engaged in repairing that grievance, responding to it."
To face this challenge, Dr. Clair gave the students a concrete suggestion to start with: eliminate from Vanderbilt's campus a lingering moniker of the Confederacy.
"Anybody who parks in that large central parking garage and uses the access route from 21st Avenue or anyone who comes into the Medical Center East building to be dropped off to go to their medical appointments is making a turn on Dixie Place," Dr. Clair said.
Dr. Clair himself has to drive down Dixie Place every day to get to his parking spot. Especially after the murder of George Floyd, reading the street name felt equivalent to seeing a Confederate flag flying, Dr. Clair said.
Something needed to change.
"There were two ways we could have got to this same point," Dr. Clair said. "One would have been for them to say [to VUMC], 'Hey, you've got to make this change. Get back to us when you figure out what you're going to do.'"
That, however, was not the route the Chapman mentor encouraged his students to take.
"I believe that the students would learn more about how you institutionalize change and how you deal with authority if they went through the process themselves," Dr. Clair said.
Obviously, the street has to have a name. So, Dr. Clair encouraged med students to ask for themselves, how and what could they rename it?
"My hope is that the students [realize] that they as students have a tremendous amount of power in the university," Dr. Clair said. "Because, though they are students for a short period of time, they will be alumni for decades, and alumni have a lot of power."
Gathering a team
After hearing Dr. Clair speak, a group of nine Chapman students followed up on the idea with their mentor. They soon decided, however, that the process needed to include members from outside the med school.
"We want this to be a decision that encompasses the entire Vanderbilt community, not just a group of med students that decided to do something with Dr. Clair," Lupi remembered. "So we started going about trying to identify the groups that would be important to include in that conversation."
There were many stakeholders: hospital workers, employee resource groups, house staff and residents, faculty and deans on the university side. Representatives from these groups, including Chief Diversity Officer Dr. André Churchwell and Associate Dean for Health Equity Consuelo Wilkins, joined the efforts.
"We wanted it to be a democratic process and not just from the top down, not just from a small group that was not representative," Lupi said. "And we wanted it to represent the ideals set forth."
Identifying key ideals was the next step in the process. The group was looking for a street name that would represent "the antithesis of dixie." What they wanted, Lupi said, was "a person or an idea or a name that was about perseverance, honesty, courage, and succeeding in the face of having all this adversity put against you."
Each representative surveyed their respective organization, collecting nominations for a new street name to represent these ideals. The collective eventually finalized a list of five contenders, which they presented virtually to VUMC leadership in August.
The medical center leadership had the final choice between the five names. Their decision? Vivien Thomas Way.
Vivien Thomas, born in 1910 as the grandson of a slave, joined the Vanderbilt community in 1930 as a lab assistant in Dr. Alfred Blalock's lab. After learning complex surgical techniques and research methodology, Thomas went on to pioneer innovative surgical methods in Blalock's lab. He eventually coached Blalock himself through the first performance of the surgery now known as the Blalock-Thomas-Taussig Shunt.
For most of his life, Thomas's immense medical contributions and surgical genius went uncredited because of the personal and institutional racism that surrounded him.
"He was not a trained surgeon, but he was essentially ten times more experienced, being the brain behind this," Lupi said. "Then he goes on finally, later in his career, to be recognized as a great surgical mind and is involved in training of a number of surgeons at [Johns] Hopkins."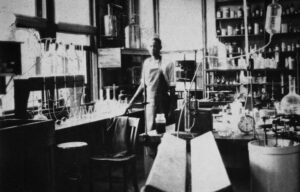 The new street name is a nod of recognition to Thomas's incredible perseverance and ingenuity through decades of uncredited and underpaid medical innovation.
"He made all these massive contributions to medicine without any formal training, without being recognized for it," Lupi said. "He would be a giant in the field— it would be the Thomas Shunt —if he weren't a Black man."
Conclusion
Like diversity and inclusion work as a whole, this initiative is just one step in an ongoing journey. And, as a single step, it has its limits.
As Dr. Clair himself said, "There is no healthcare disparity that's going to be eliminated because we changed that name."
Still, for the patients and faculty who drive past the new street sign and especially for the student collaborator, the impact of this single initiative radiates outward through the community. Though COVID has delayed the production of the physical sign, the change still stands as yet another example of what VUSM students can accomplish together.
"For the students, this is something they'll be able to look back on years from now when they come back as alumni," Dr. Clair said. "They will concretely be able to say to people, 'You see that street over there? That used to be called Dixie Place. This is why that was wrong, and this is what we did about this about it.'"