The Best of Both Worlds: How MSTPs Balance Life in Two Advising College Communities
by Emma Mattson
From Big-Little Reveal to College Cup, the four med school colleges get a lot of well-deserved publicity. But less attention gets paid to an equally crucial support system for our MD PhD students: the MSTP colleges.
Maybe you're an M2 student wondering if the transition to research will be terribly lonely. Maybe you're a prospective MSTP looking for a fuller vision of student life. Whatever your questions are, let's talk about what college life is like in the MSTP.
The Four Colleges: Meet your MSTP Family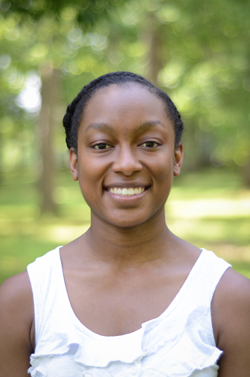 According to G3 Courtney Edwards, MSTP students get similar benefits from colleges as MD students do: community, mentorship, and just plain fun.
"You're part of a smaller group, people that you know their faces, you know their names, you may see them a little more often, especially the students who are in classes above and below you," Edwards said. "The first big thing is creating that sense of community with students across all years of the MSTP."
MSTP includes around 100 members spread across the eight classes, and the four colleges— Stahlman-Thomas, Goodpasture, Avery-Cohen, and Sutherland —provide smaller hubs of connection within the larger cohort.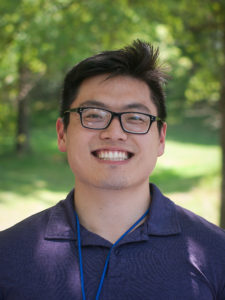 And this is no one-time connection; it's consistent and continual. In fact, every Wednesday, you'll find a hundred MSTPs gathering virtually for lunch and a seminar. They discuss everything from critical clinical cases to voter registration and then spend time catching up in their individual colleges.
What's more, since each Big-Little college family has at least eight generations (rather than the med school four), you can always find a listening ear.
"The community here has always been really strong," G4 David Wu said. "I feel like I can talk to anybody about really anything that might be going on."
The Best of Both Worlds: Med School College Involvement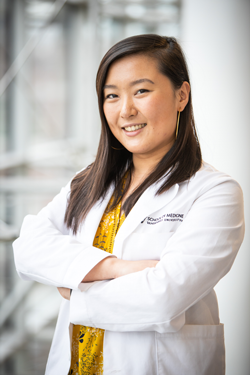 MSTPs begin building community even before med school classes start. Besides a six-week research rotation before the M1 year, MSTPs also come together for yearly retreats, Wednesday seminars, and CAB days—all of which create a heightened sense of solidarity across the MSTP generations.
But, per G3 Ayesha Muhammad, this MSTP-specific programming doesn't diminish participation in the med school experience.
"During the first few years, we're supposed to be med students, and [the leadership team] highly recommends that we don't think about research," Muhammad said. "We try to immerse ourselves into the med school and integrate ourselves there."
In fact, each MSTP college maps directly on to a med school college— Batson, Chapman, Gabbe, or Robinson —so MSTPs build community with both MD and MD PhD students.
"My friends at other schools have said that their MD PhD students don't talk to the MD students; it's like two separate groups," M2 Clara Si said. "But here everyone's truly so integrated."
The transition to grad school doesn't necessitate a departure from the med school community, either.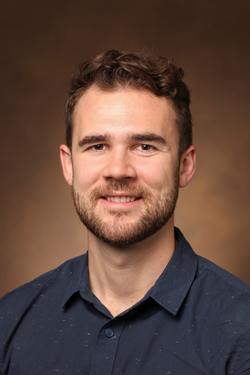 Take G3 Maxwell Roeske, for example. After two years of participating in the med school college Gabbe, Roeske took on a leadership role during his G1 year. Since Student Affiliate Advisors are traditionally third- or fourth-year med students, Roeske brought a unique perspective to the role as an MSTP.
Balancing college involvement with his full-time research at the Vanderbilt Psychiatric Hospital was no easy task, but Roeske characterizes his one-year SAA tenure as an overall valuable experience.
Leadership position or no, Roeske is always welcome at his college's office hours and social events. Besides connecting with old classmates and sharing his research with his faculty advisors, Roeske is one of many MSTPs who maintain a strong presence in College Cup events for his college.
"It's again another way to connect with old classmates, not just within your college, but across the med school," Roeske said.
CAB: A Cornerstone of MSTP Student Life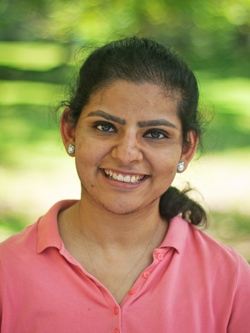 You could say that David Wu is something of an MSTP community expert.
That's because he served as the College Advisory Board (CAB) president last year. Together with the MSTP leadership team and CAB leaders from each MSTP college, Wu designed programming with a specific goal in mind: to prepare MSTPs for the life of a physician-scientist.
"There are certain training goals and trajectories that are unique to MSTP students," Wu said. "Having this support system is really important, because everyone's on the same page."
Or, as this year's CAB president Ayesha Muhammad (G3) puts it, "CAB has always been our way of saying: What are things that we think benefit physician-scientists that are not otherwise covered in some sort of formal programming?"
Now in his G4 year, Wu has seen firsthand how the college system fosters MD-PhD community during the transition to grad school. Sometimes, he said, it just takes a bit of structure to activate our human impulses for community.
"We're all really social creatures, so when we're put in this program filled with any number of people, it's easy to naturally form groups," Wu said. "Having a structure in place puts you in contact with people that you otherwise may not be in contact with."
Through all the ups and downs, one thing remains sure: your MSTP family is in it with you for the long haul.
"We're such a big proportion of the class that, even though it will be sad when our [med school] class leaves and we'll still be here, we'll still have a huge community," Si said.
Read more about the namesakes, personalities, and current advisors of each MSTP college or learn more about our four med school colleges.